New York can be pretty hot during summer so if you are thinking about going to a beach I can recommend taking the ferry to Sandy Hook. This is a beautiful peninsula in New Jersey, only a 50 minute boat trip from Manhattan. Just take a Seastreak ferry from East 35th Street or Wall Street.
Tickets are 45 USD for round trip and they can be bought at the dock prior to boarding. On a weekend it is wise to be at the dock early because lines build up pretty quickly and there aren't many seats available outside on the ferry, if that's what you are aiming at.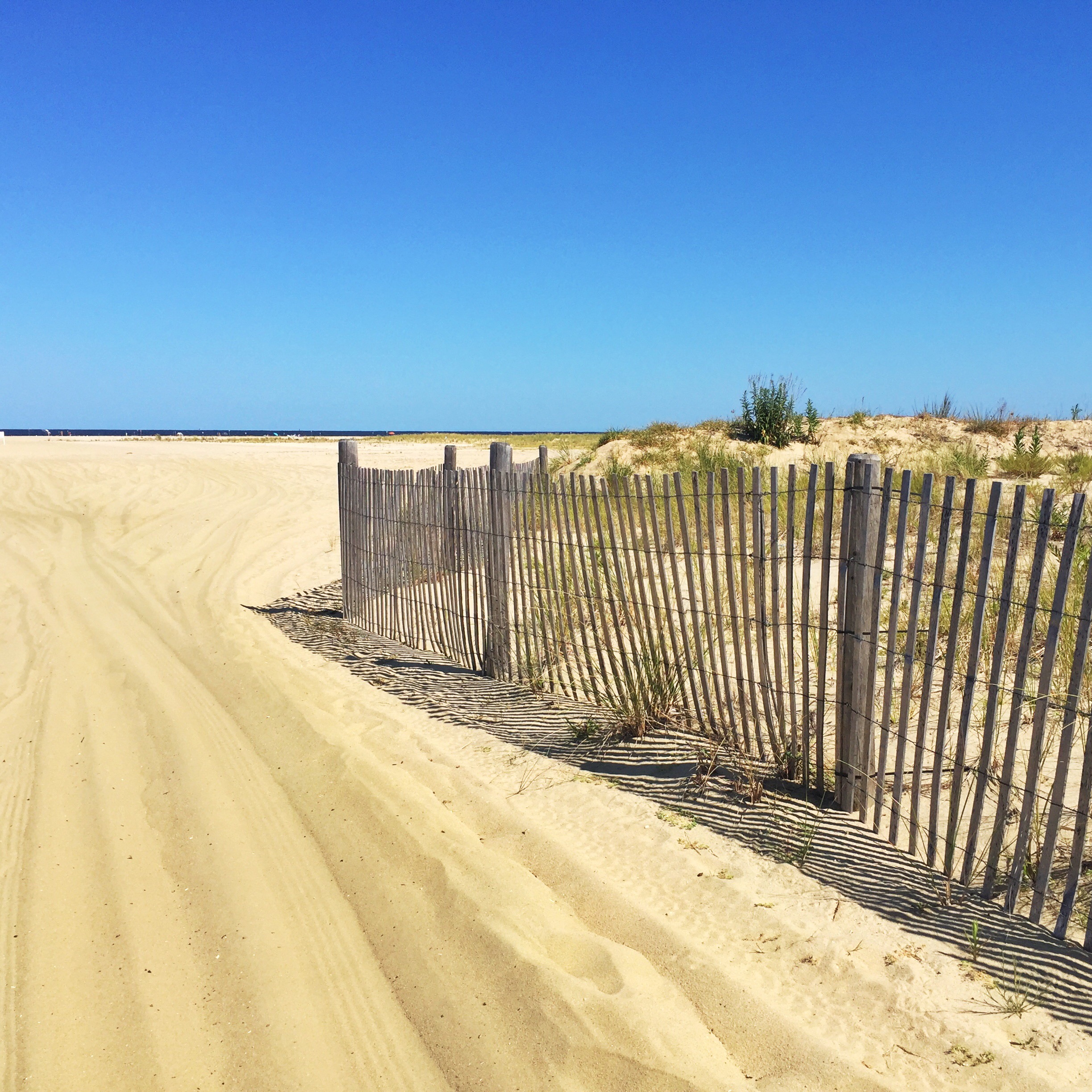 Worth noting is also that there is a north and south dock and there is really no way of knowing which of these the boat till stop by. Follow the locals and you have a decent chance of chosing the right one. They are next to each other so you will be fine either way.
The ferry ride is an event in itself, you go under the bridges on the east side, including Brooklyn Bridge of course. And you also pass under the impressive Verrazano Narrows Bridge on the way to New Jersey.
Once the boat stops at Sandy Hook a school bus will take you to the beach of your choice, but you need to decide where you want to go, since there are different buses for each destination. Buses are included in the ferry ticket price.
North Beach, Sandy Hook
We chose to go to North Beach which is one of the closest to the ferry stop. It was a really nice beach and I can only assume that this is one of the best beaches close to New York. It's a very large beach so there's enough room for everyone, the sand was nice and, according to other visitors, it had unusually high waves when we visited.
Currents were quite strong and it was not suitable for small children to swim without an adult. The water was warm and it was very cool to swim with the Manhattan skyline in the horizon. Highly recommended.
Bring your own snacks since you can't buy any food on North Beach, just drinks from a vending machine by the dressing rooms.
Pin it to Pinterest: