You know you've landed in Milan during Fashion Week when the cab driver is sporting stilettos. And if that didn't give it away, during this crazy week the whole city center is full of fashionistas, models and giant balloons formed in the shape of Karl Lagerfeld.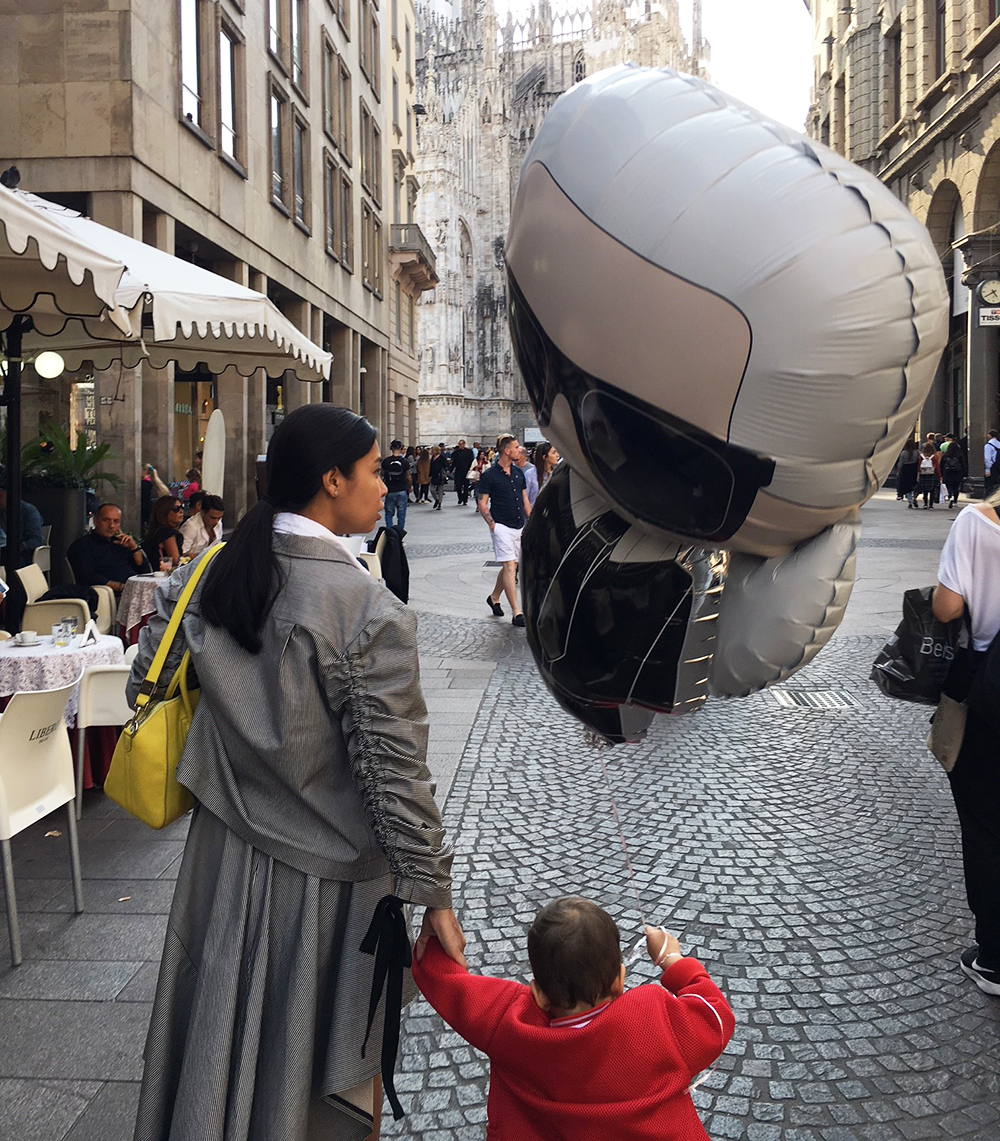 It's really true that Milan is the fashion and design capital of Europe but the city has a lot more to offer for a weekend trip than shopping.
Sightseeing
When you visit Milan you should not miss the magnificent cathedral, the Duomo di Milano. This is the third largest church in the world and it took almost six centuries to complete. One of the best ways to experience this iconic church is to take the rooftop tour. We bought tickets in advance and went there as early as possible in the morning when the lines were short and the roof wasn't as crowded. Also, the sun was fairly low in the sky, meaning the temperature was very nice.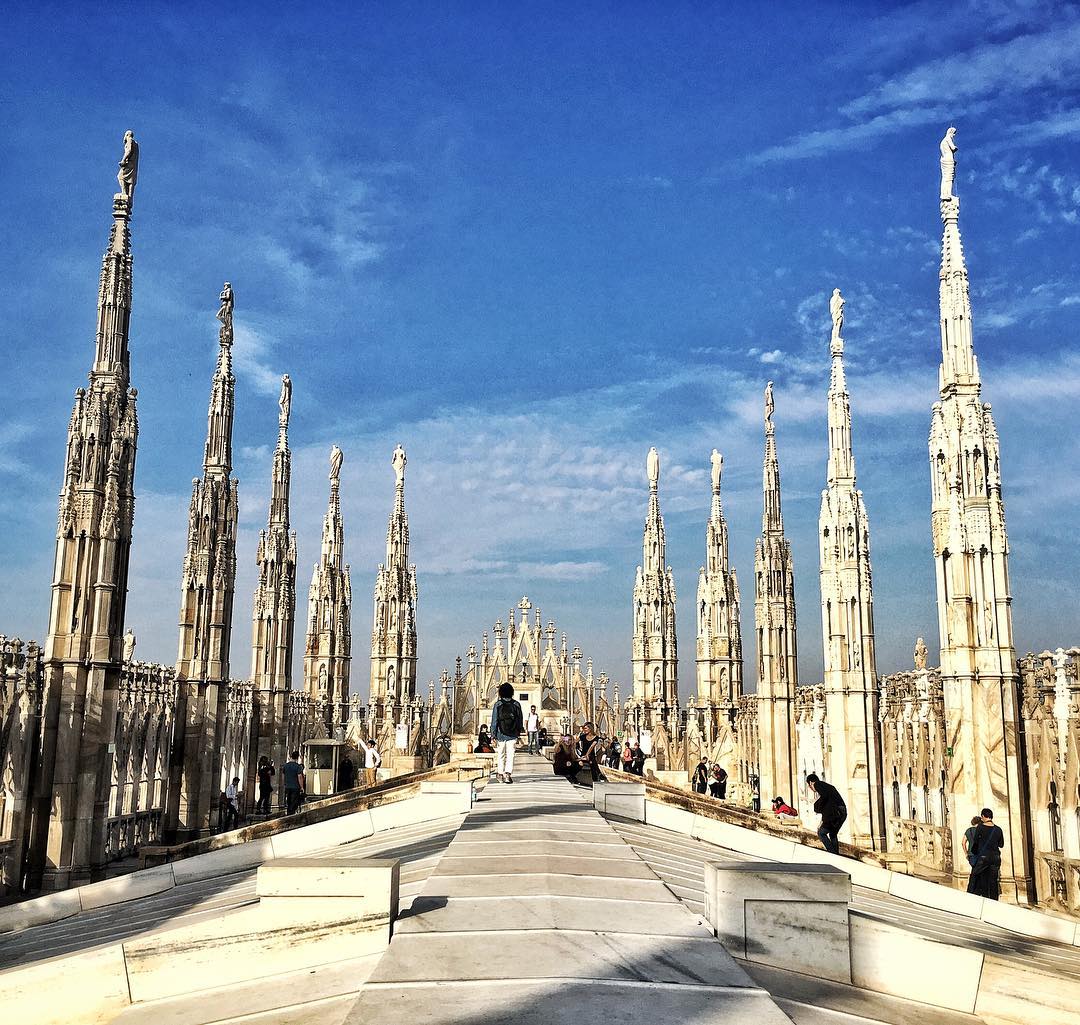 The view from the roof is spectacular and to the south you can for example see Torre Velasca rising higher than most surrounding buildings. This brutalist building has been labelled one of the ugliest buildings in the world.
Piazza del Duomo is really at the heart of Milan and next to the cathedral is Rinascente, a large department store with a really nice rooftop bar facing the Duomo. This is the perfect place to take a rest and a coffee.
Nearby is also the spectacular Galleria Vittorio Emanuele II with its famous iron-and-glass roof, it is supposed to be the world's oldest active shopping mall. This is however not your average mall. The arcades are packed with luxury shops like Prada and Versace and if you're on a budget, this might not fit your wallet. But it's still a nice place for a stroll.
Food
Being Italy, the food is good almost everywhere you go. But the area around Navigli was especially nice with its charming restaurants along the canals. Take aperitivo on one of the many bars along Naviglio Grande before heading to one of the restaurants in the area.
If you like good meat you can check out the American style steakhouse Joe Cipolla (read what the New York Times says about this restaurant). A more traditional Italian place is La Tradizionale, which is right by Naviglio Grande. The pizzas are to die for and although it may look a bit touristy, it's a great place for excellent Italian food and wine and to sit and watch the sunset reflect in the canal.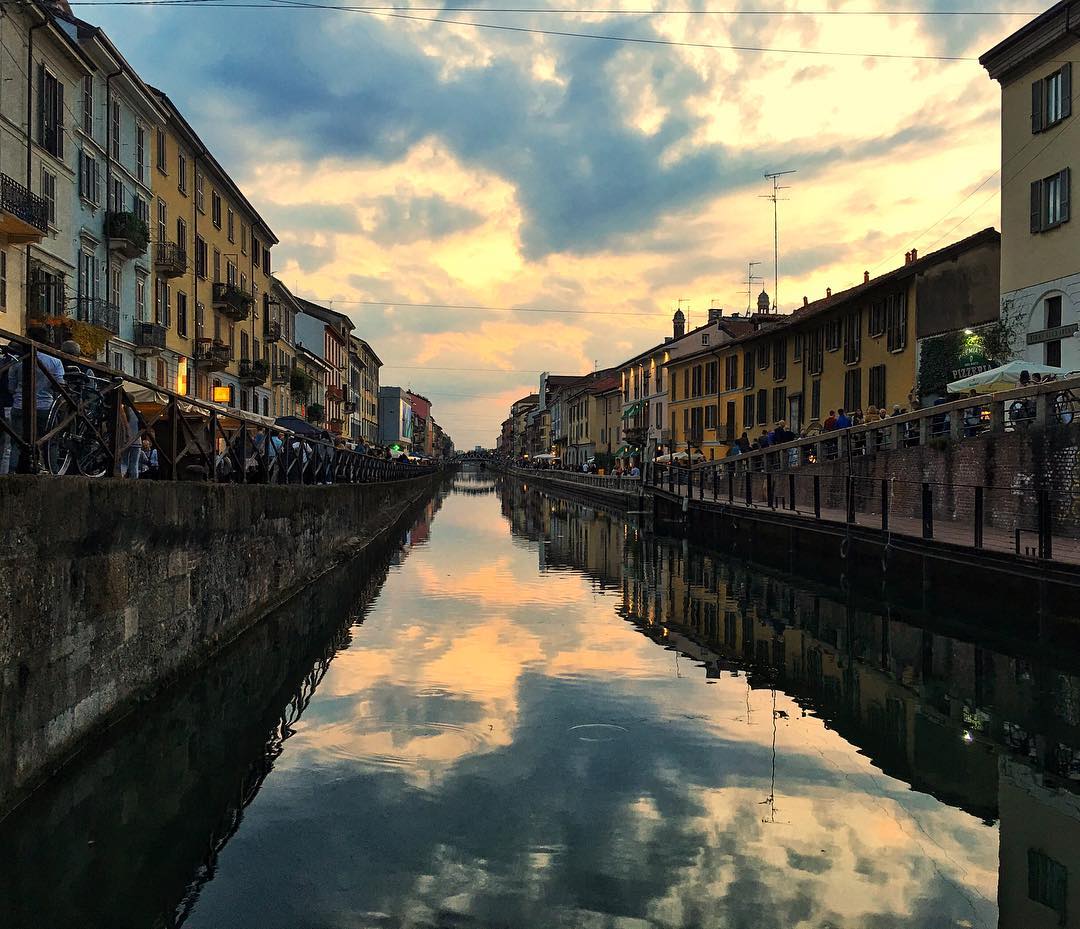 Architecture
The city also has a lot of interesting modern architecture to explore. I especially like the area near the Garibaldi train station where you can both see the UniCredit Tower, the tallest building in Italy, and the spectacular vertical forest, Bosco Verticale, both visible in the photo below.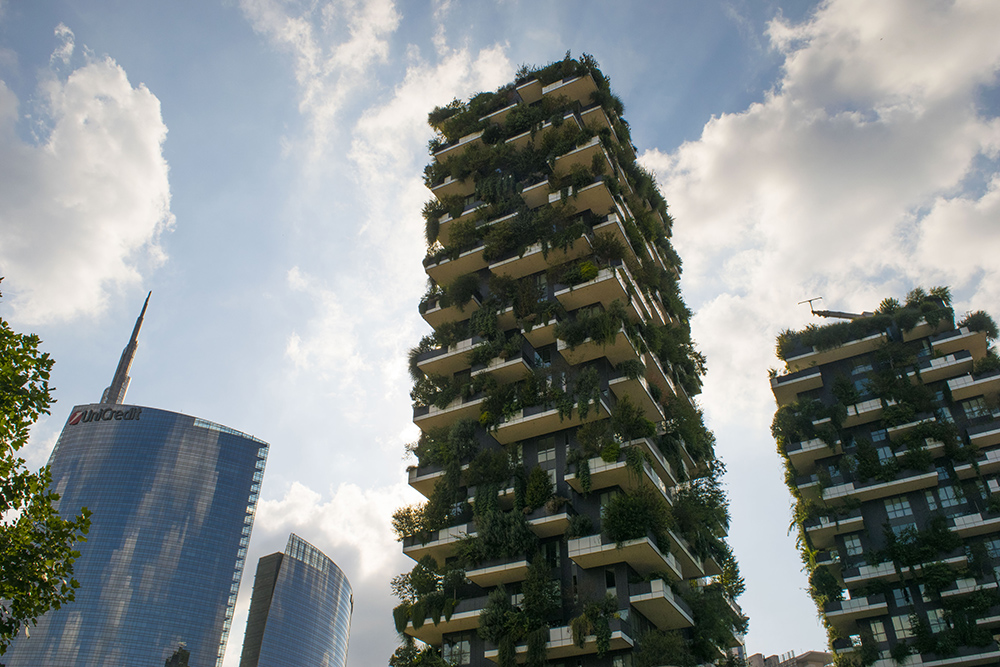 See my Instagram for more photos from Milan and other travel destinations:
@kullin
Pin it to Pinterest: