Not far from the center of the city of Turin in Italy, lies a hidden gem for urban exploration. Parco Dora is a former industrial site turned urban park. This is a huge area that once housed large plants from Turin's industrial past for international corporations like Michelin and Fiat. Once the industries closed down the city revitalized the unused space and transformed it into a vibrant recreational area for locals and visitors alike.
Parco Dora is divided into five main areas and I visited the lot called Lotto Vitali. Here, an enormous roof from an old steel plant serves as shelter from sun and rain for a number of activities like concerts, markets, events, basketball, biking or skateboarding to name a few. The canopy is 300 meters long, 45 meters wide and the pillars are 30 meters tall, so it is massive. You really can imagine the many machines and thousands of workers who used to occupy this vast space, which today is a perfect setting for some urban exploration and photography.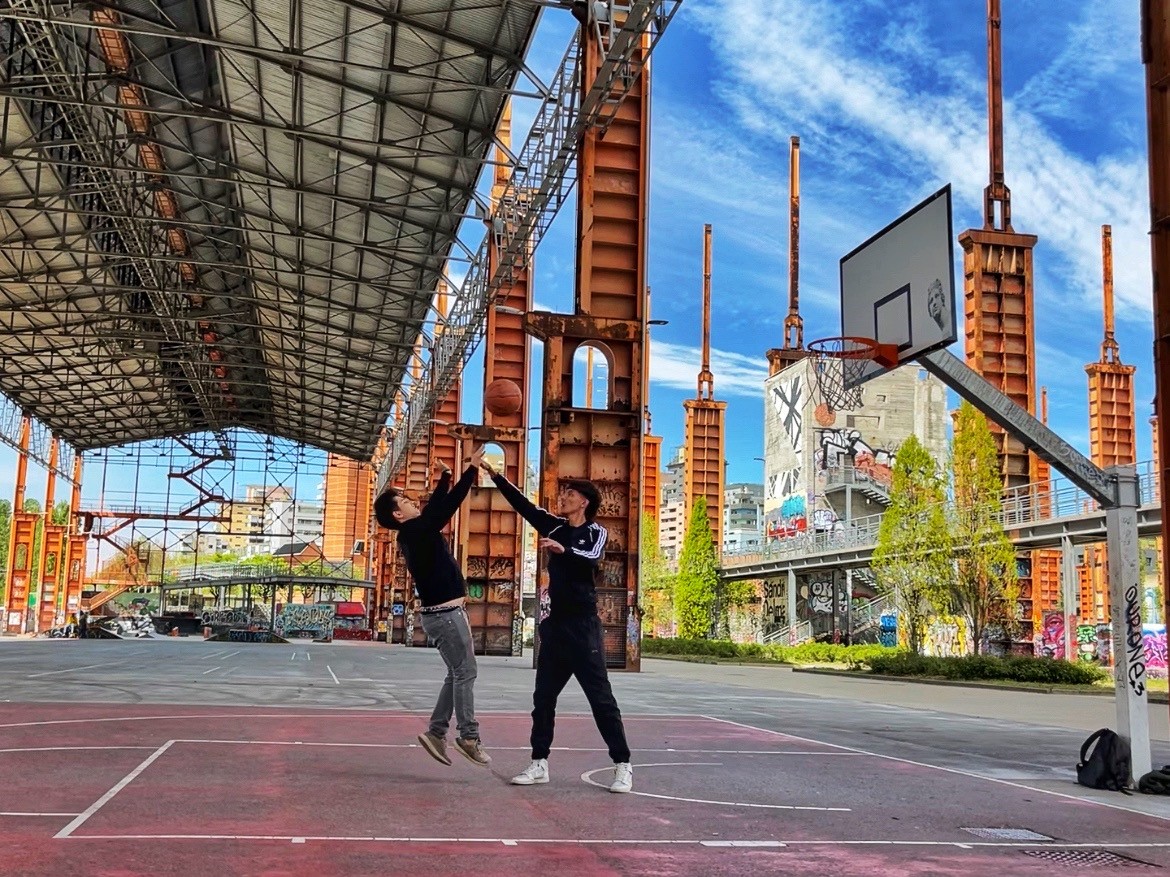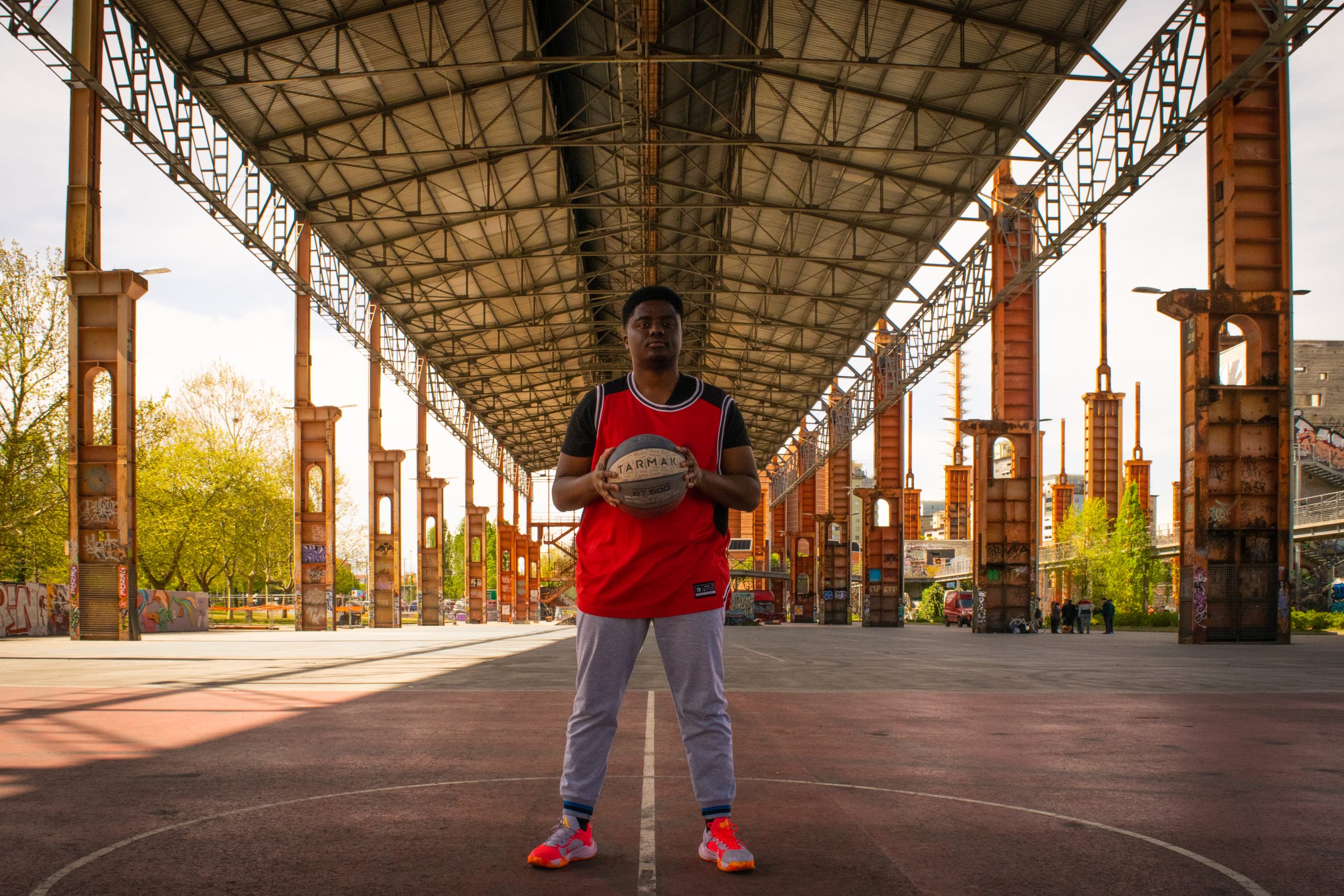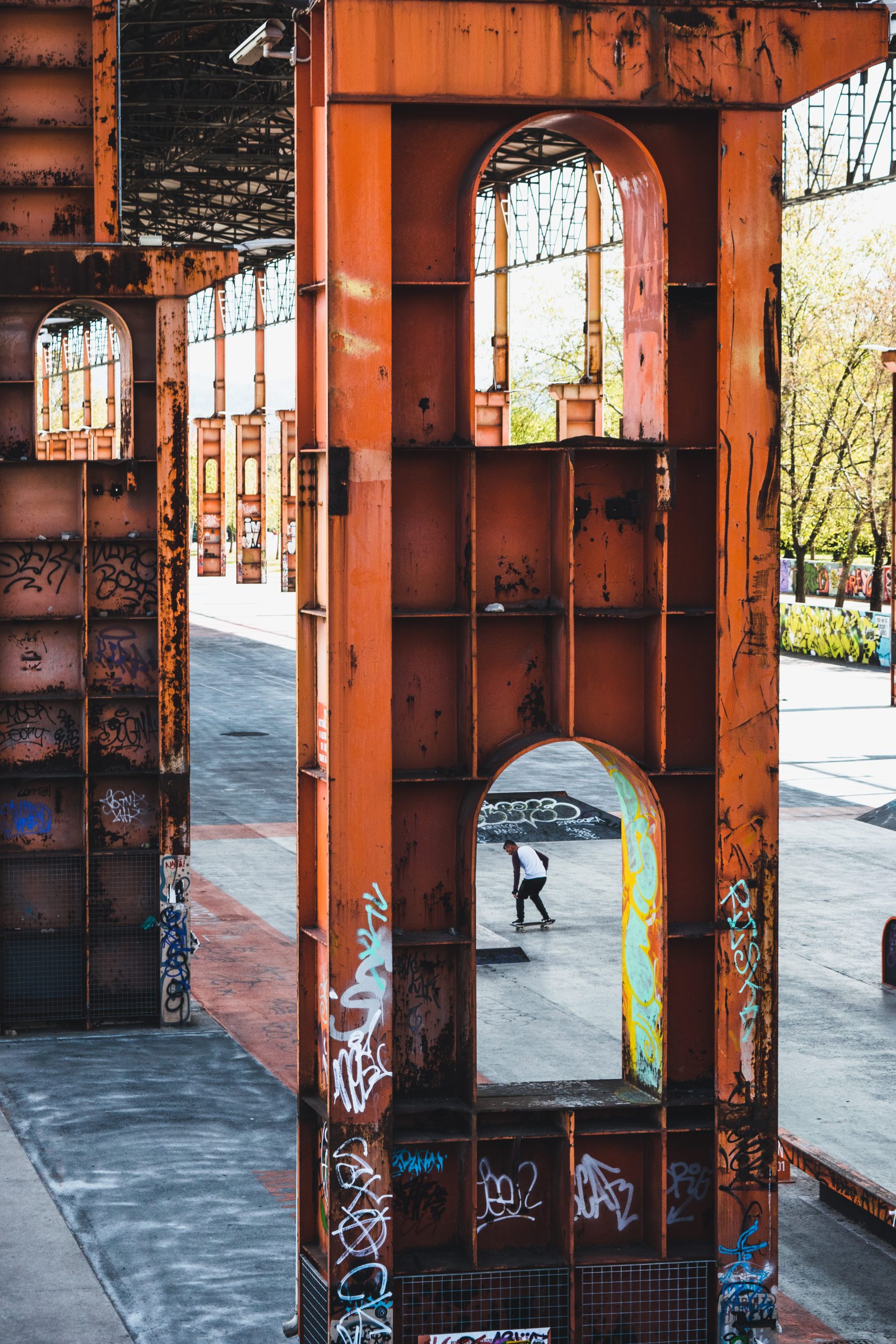 All around the park there are loads of street art and graffiti, which makes the place really interesting to just walk around and enjoy the different pieces of art work. Now and then you run inte someone playing tennis against a wall, playing football or just having a picnic on the grass. This is above all a really cool place to just hang out.
Check out this site for a full gallery of all the street art in the park.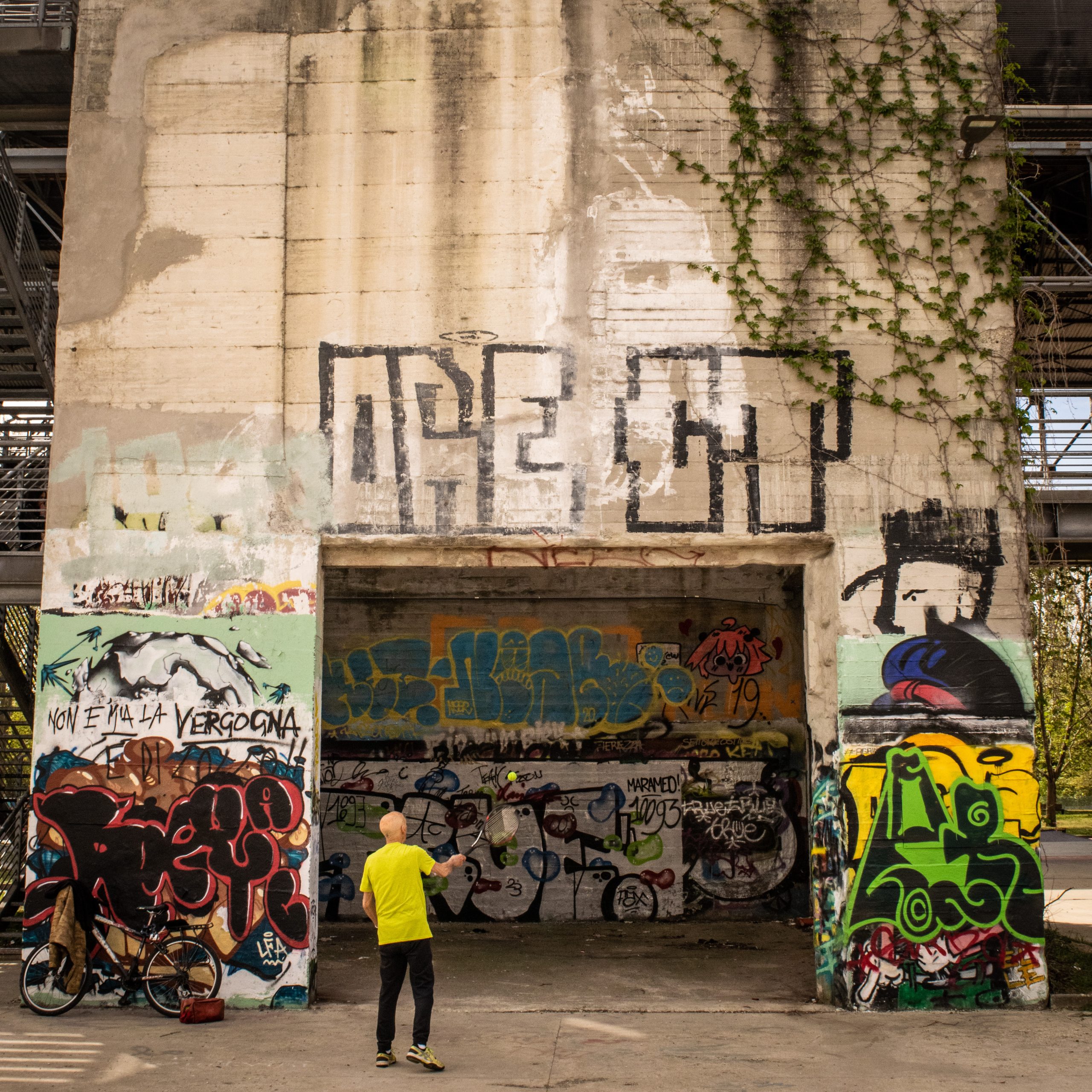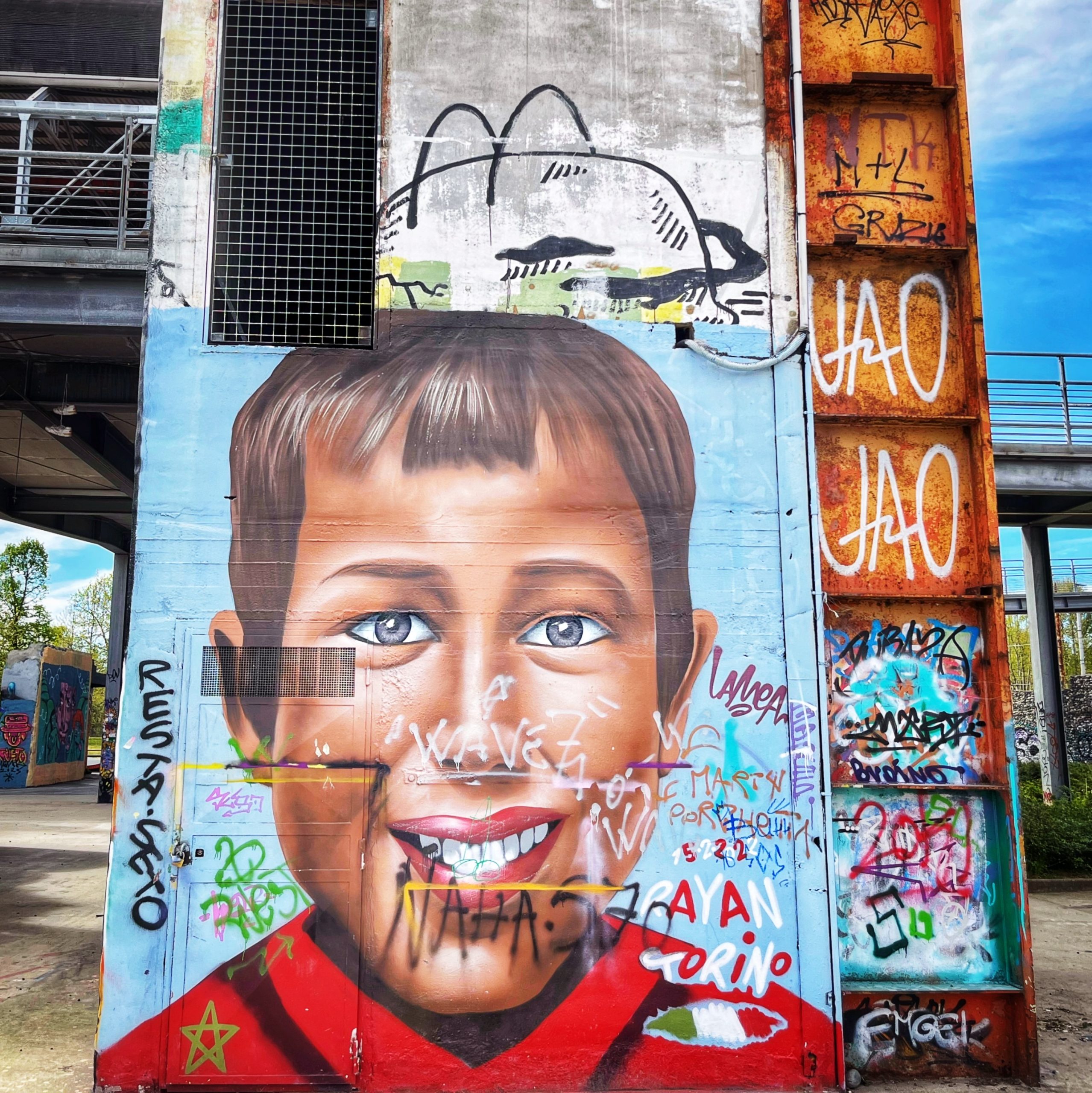 If you have a few hours to spare when in Turin, I highly recommend a visit to Parco Dora. I only visited a small portion of the area and I suspect there are a lot more to see.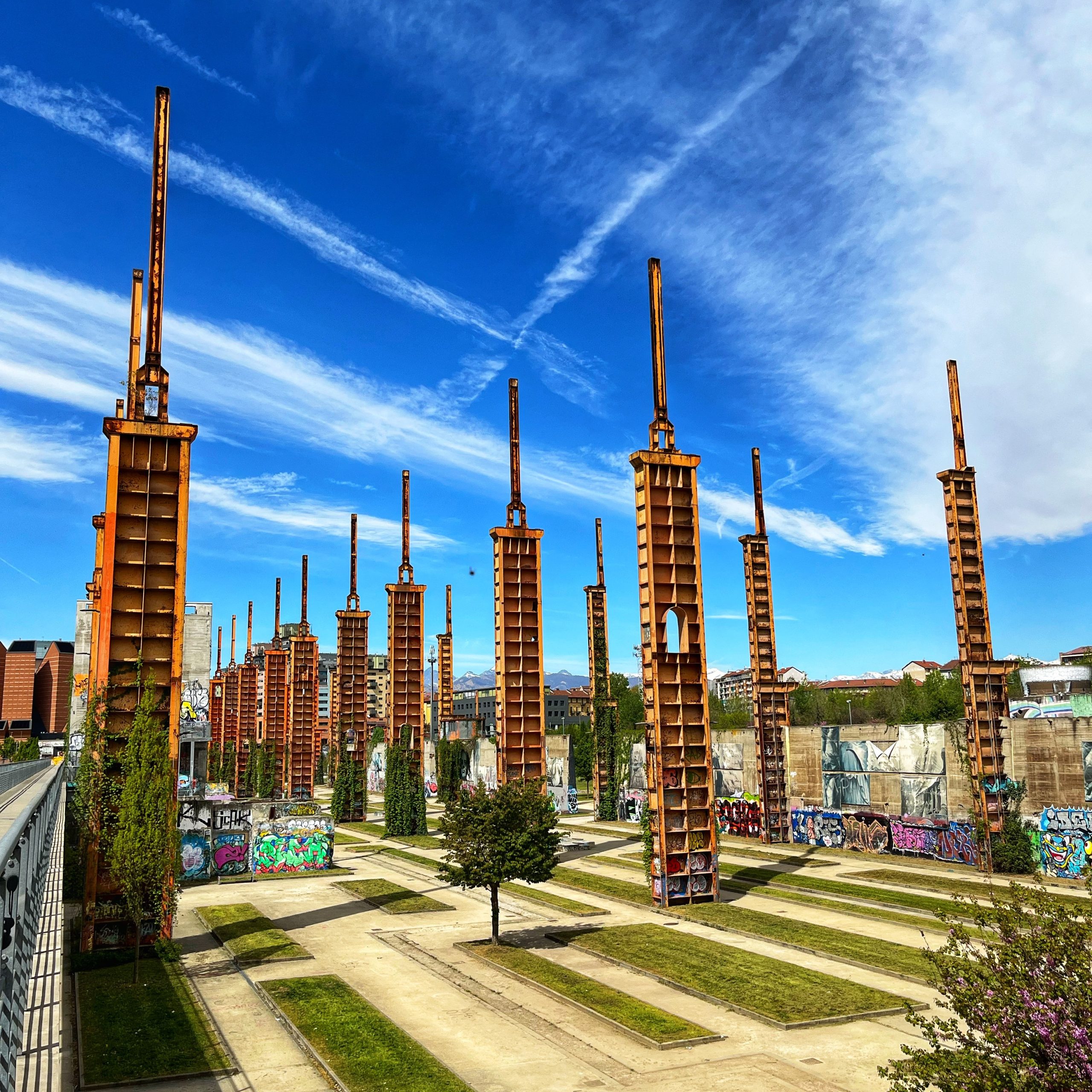 How to get to Parco Dora
The park is easily located by public transport and there is no need to go there by car. Take a bus (line 72) from the city centre of use the local tram which stops conveniently next to the park. Take tram lines 3 och 9 and stop at Piero Della Francesca for easy access to the park.