Just outside of Ayia Napa in Cyprus are some stunning sea caves where brave swimmers go cliff jumping. Here you can find impressive rock bridges, caves and of course crystal clear blue water for swimming and snorkeling.
This dramatic part of the coastline is located about ten minutes by car east of Ayia Napa, at beautiful Cape Greco and you can also reach the caves by taking a boat tour. It is also possible to get there by bus (although it is quite a long walk down to the water) and by bike. There are bike lines on most of the route from Ayia Napa but some parts are quite hilly so make sure to rent a decent bike and bring water and sun screen.
And even if you don't actually go swimming or diving here, this is a must visit if you are in the area. The views are simply magnificent, especially if you go there in the afternoon or near sunset.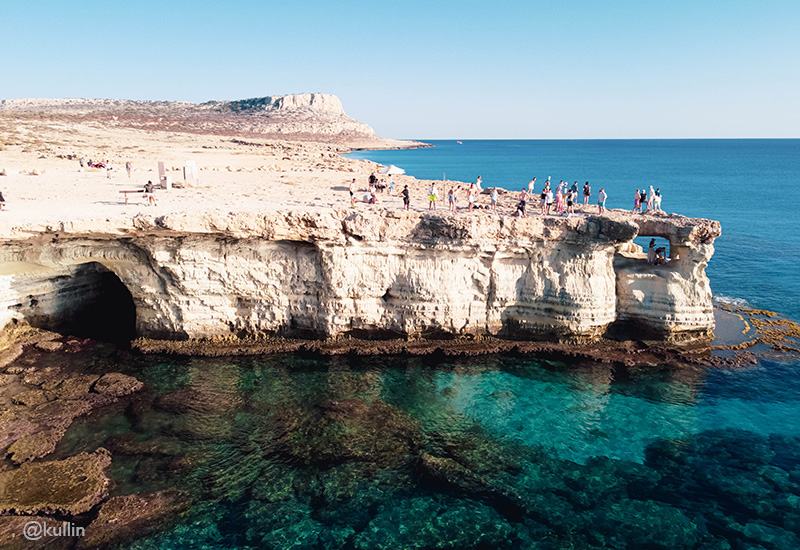 Nissi Beach and the Sea Caves
I visited the area in late October this year and the weather at this time of the year was just perfect. About 28 C in the air and 25 C in the ocean. Here is a video I shot with my drone, a DJI Mavic Mini, from Nissi Beach and the sea caves at Cape Greco.