Hiking between the five stunning villages of Cinque Terre in Italy has been a dream of mine for many years. Although we actually didn't do much hikning, I am still very pleased that we got to visit two of the villages during our recent trip. We just got back from a wonderful trip to Italy and we stayed both south and north of Cinque Terre.
We decided to spend a day exploring the area during the week that we stayed in the coastal town of Camaiore in Tuscany.
How to get to Cinque Terre
There are several ways to travel to these tiny villages and going by car is probably one of the least attractive options, at least if you are not actually staying there. Parking is extremely limited and you won't need the car anyway. The best way is to go by train. The train ride between each of the villages is just a few minutes.
From the south, travelling from La Spezia is a good option. We drove to La Spezia and parked the car in the city. In the most busy tourist season, there is a risk that the largest parking spots are full, but you can park in the streets somewhere near the central station. It will cost you about 10-15 euros depending on how long you stay.
Pro tip: you can pay for parking in La Spezia with the app EasyPark. Download it before you go there, note the parking zone and start. That way you can easily add an extra hour or two if you are late, or you can save if you get back early. Please note that this requires a note in the window of your car saying "EasyPark", so either you print one at home before you go, or just leave a hand written note like we did.
At La Spezia station, look for Cinque Terre Point which is an office for Cinque Terre visitors where you can buy the Cinque Terre Train Card. With the card you get unlimited train stops between Levanto – Cinque Terre – La Spezia, and the pass needed to hike between the towns.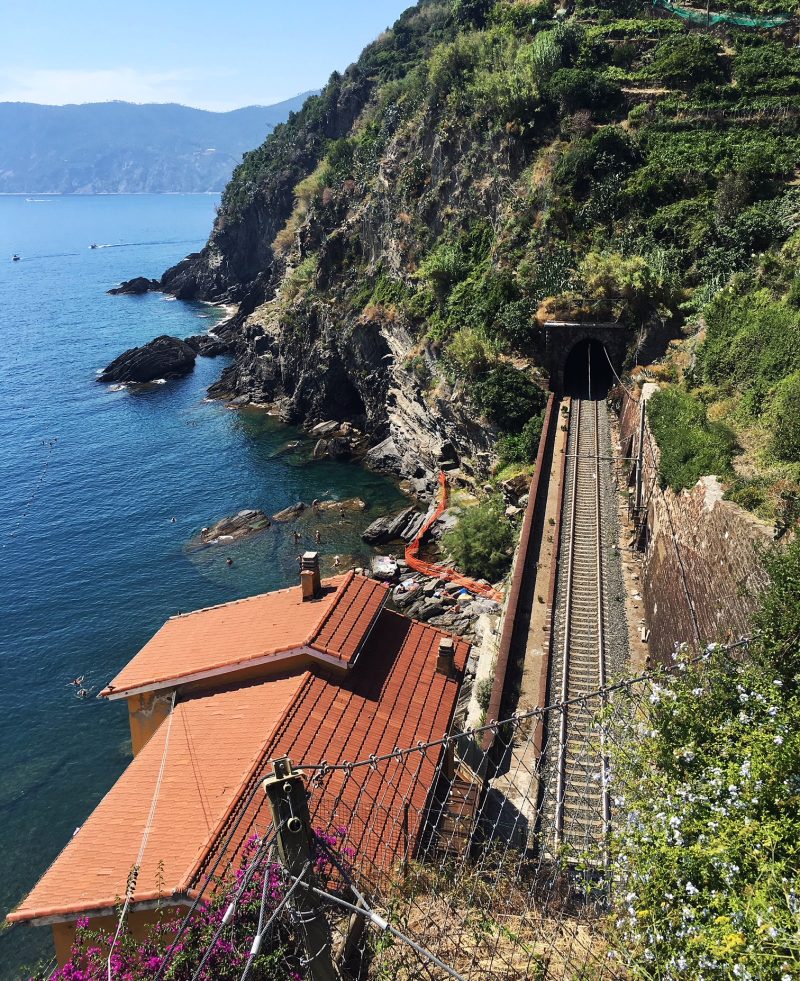 Vernazza
Our initial plan was to take the train to the northernmost village of Monterosso al Mare and then hike about an hour and a half to Vernazza. But everyone told us not to hike at all due to the heat, and that was a good advice. It was extremely hot, so instead we opted for a stop at Vernazza, which is classified as one of the most beautiful villages in Italy. We managed to get a table at a restaurant in the piazza, since we decided to have lunch early. This was probably wise, half an hour later all the seats were taken.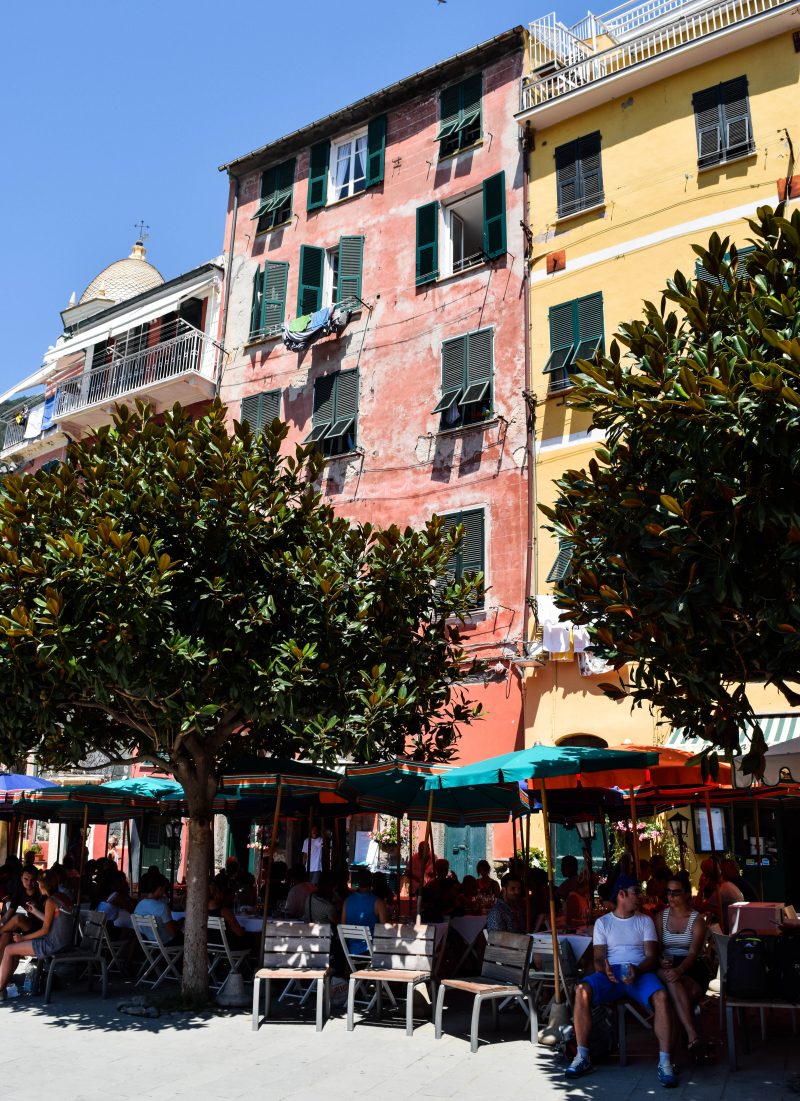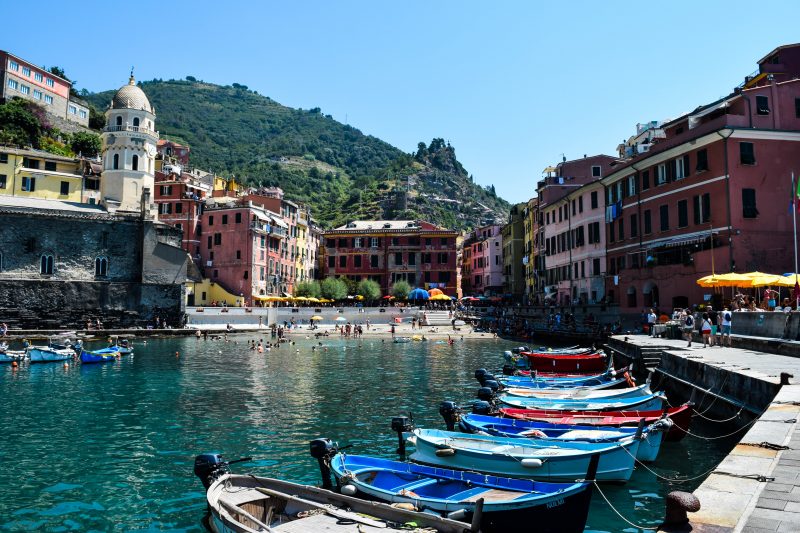 There is a small beach in the port of Vernazza where you can swim or just cool off with a gelato in the shade from the nearby pastel coloured buildings. At the pier is also a nice spot for swimming and even a few cliffs for bit of cliff jumping.
Even if we didn't hike, I still wanted to get the view of the colourful town from above and if you follow the hike north towards Monterosso al Mare, you reach a great vantage point in just a few hundred meters. However, to reach this point you need to have a valid Cinque Terre trekking pass.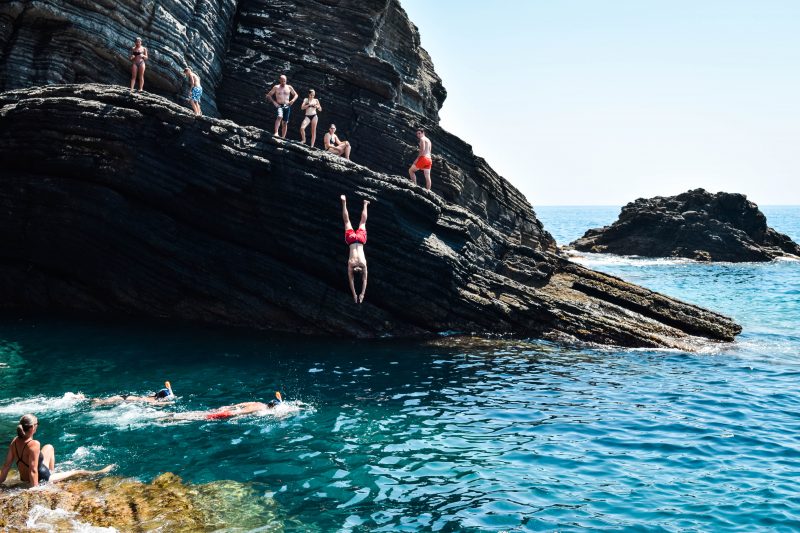 Manarola
Of the five old villages, I read that Vernazza, Manarola and Riomaggiore were the most beautiful. Since we were becoming quite exhausted by the heat, we decided to visit just one more village. So we stepped on the train down to Manarola and unfortunately some of the earlier trains had been postponed so when the train arrived to the platform, it was incredibly crowded. The 10-15 minute train ride to Manarola was probably the warmest train ride of my life.
Manarola is an incredibly charming town with picturesque multicoloured houses facing the sea. It has a tiny piazza and narrow streets where they keep some of their small boats when they are not being used. Manarola doesn't have a beach but swimming is possible from the cliffs down in the port.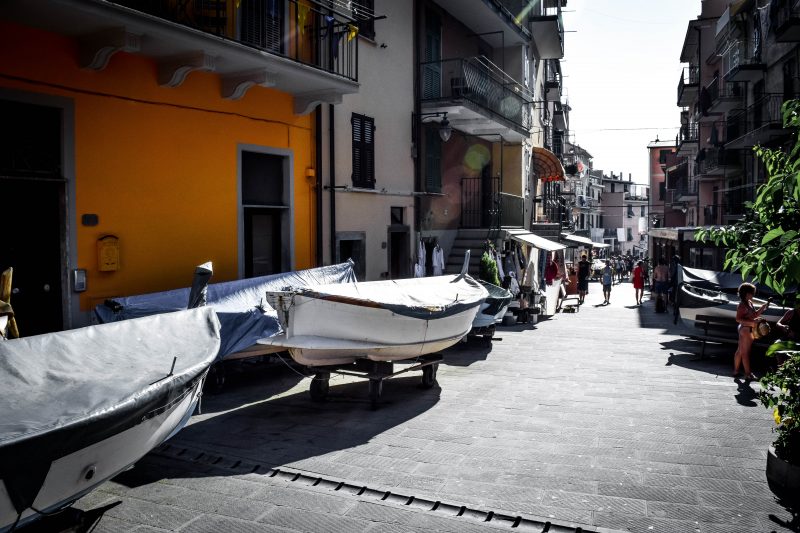 The best view of Manarola is from the trails leading up to the Manarola scenic viewpoint near the cemetary.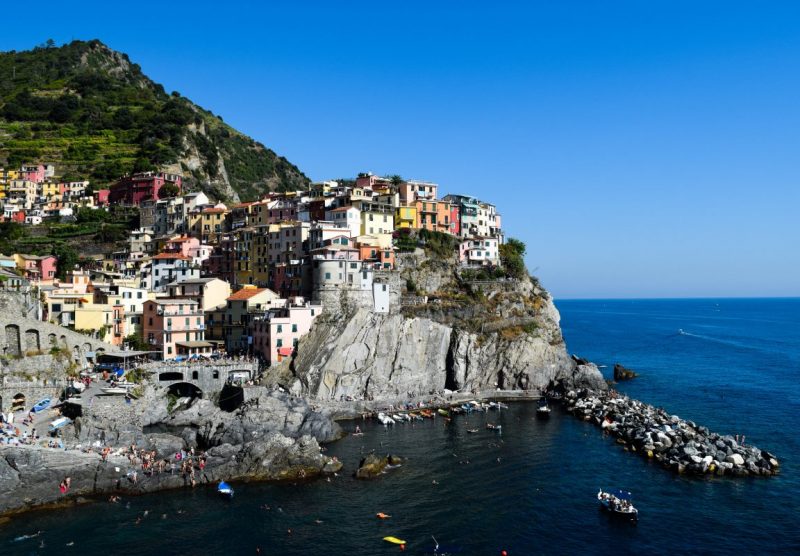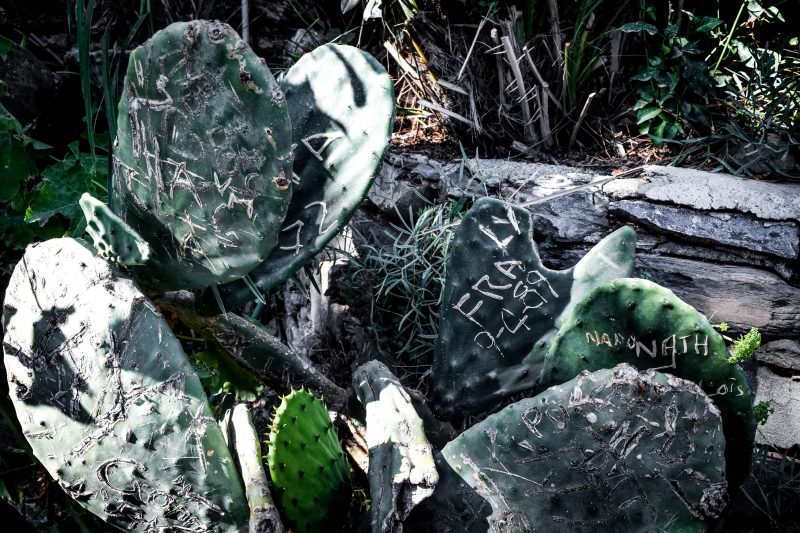 Due to the warm and humid weather we didn't complete any of the hikes we had originally planned. Many of the trails are also closed due to construction work, so for example the famous Via dell' Amore between Manarola and Riomaggiore is closed. Many other trails are also closed or with limited access. So if you are planning a trip to Cinque Terre, please check the status of the different hikes (here is a good site for up to date information) and I would also recommend to travel to this area earlier or later in the season to avoid the highest temperatures.
For more images from our trip to Italy, please see @kullin on Instagram.
Pin it to Pinterest: