Last year we had the chance to celebrate 4th of July, in San Francisco. We had spent more than two weeks on the road, driving down from Portland, Oregon and now had almost a week to explore San Francisco. This road trip had taken us through some of the most amazing parks, beaches and hikes we had ever been to and to finish off our grand US tour we got to see this iconic city.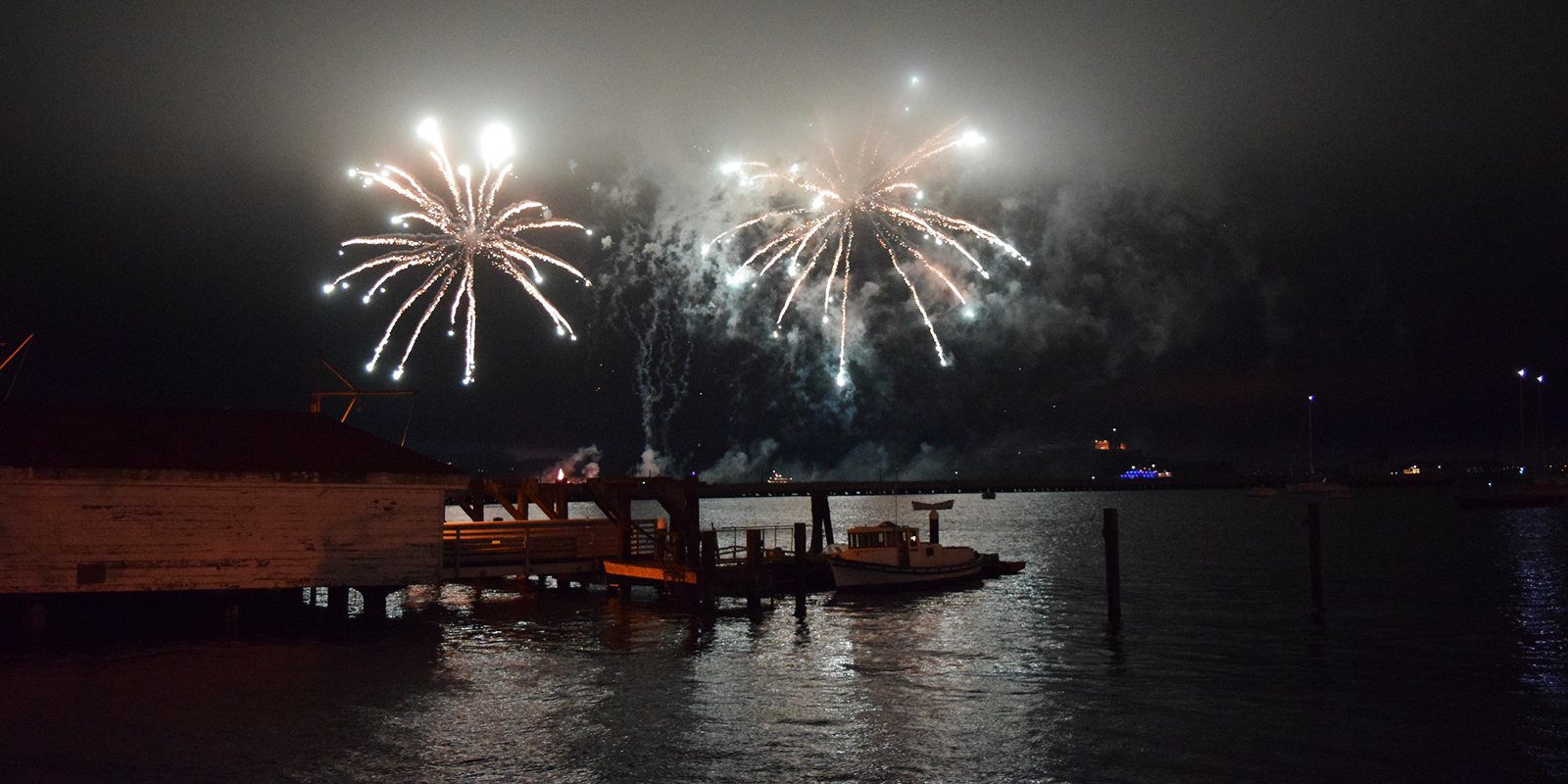 San Fransisco can be crowded in some of the most touristy spots and especially so during 4th of July. For some reason that I now have forgotten, we ended up on a Japanese restaurant that night, not the most American dishes to eat on Independence Day of course. We wanted to have dinner in time to secure a good spot for the fireworks later that evening and we didn't have to wait in line at this restaurant that night, that's for sure.
Where to see the 4th of July fireworks
Luckily there are many places in town where you can get a good view of the fireworks and we chose to go down to San Francisco Maritime National Historical Park where you can stake out a good spot on the grass next to the Aquatic Park for example.
Other places with a good view are the piers around Fisherman's Wharf, but they are extremely crowded so you would need to be there early.
As this is a city which is famous for its fog, it was quite hard to see the fireworks that night. The smoke from the fireworks quickly blended with the low clouds, so it wasn't really a perfect setting. But it was nice anyway. We sat by the water quite close to Ghirardelli Square and had a good view of the show. All in all, it was a nice way to experience 4th of July in the US.