Seattle has a great range of attractions for tourists and in the area around the Seattle Center there are numerous museums and attractions such as the Space Needle, Chihuly Glass and Garden, and the Museum of Pop Culture gathered on a small and convenient area. If you buy a CityPass for 99 USD, entrance fee is included to these three and a total of five different attractions (thanks to Visit Seattle who provided me with a CityPass).
Museum of Pop Culture
"MoPop" is a very cool museum built in 2000 and founded by Microsoft founder Paul Allen. The building itself is something of an architectural masterpiece, designed by Frank O. Gehry. The Seattle monorail goes right through the building, but unfortunately I never had the time to go on a ride.
"When Frank O. Gehry began designing the museum, he was inspired to create a structure that evoked the rock 'n' roll experience. He purchased several electric guitars, sliced them into pieces, and used them as building blocks for an early model design."
You can find exhibitions here about science fiction, film, music and much more from pop culture, with large sections dedicated to the city's influential rock scene with bands like Nirvana and Pearl Jam. Outside the building is a newly built statue of Chris Cornell of Soundgarden.
One of the coolest parts of MoPOP in my opinon was the huge sculpture IF VI WAS IX that rises as a tower in the middle of the room. This guitar sculpture consists of more than 500 musical instruments and 30 computers.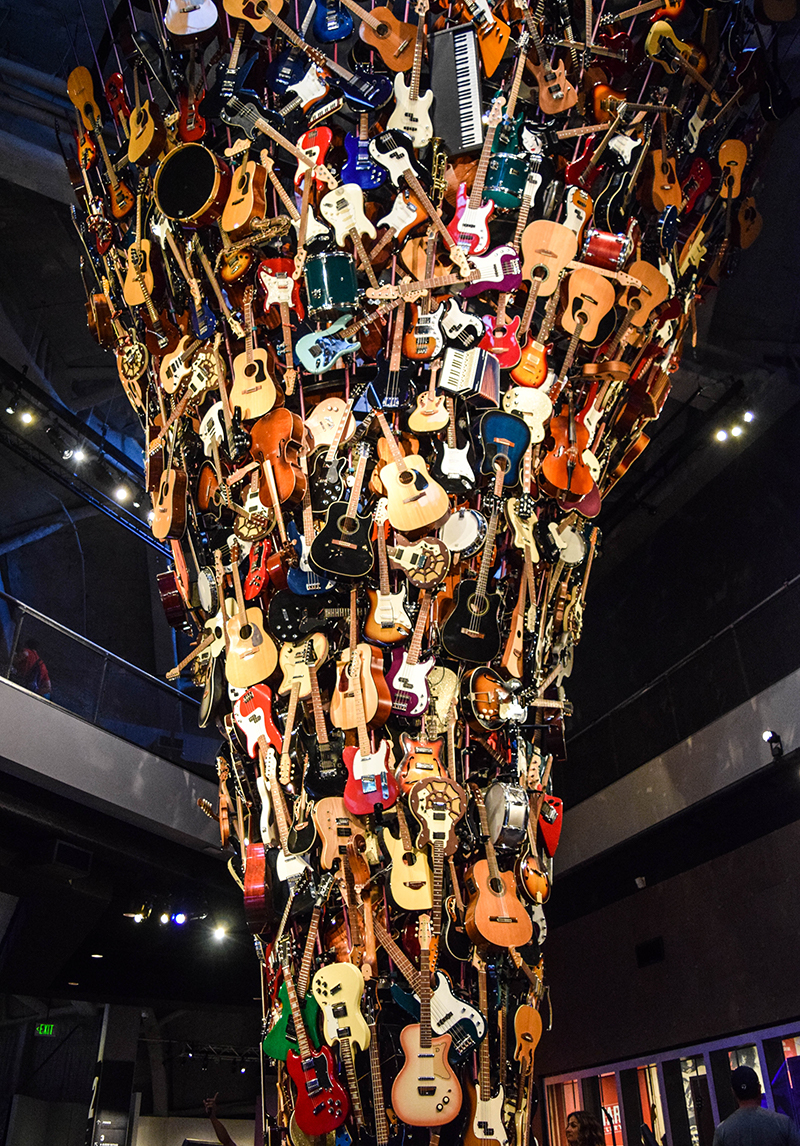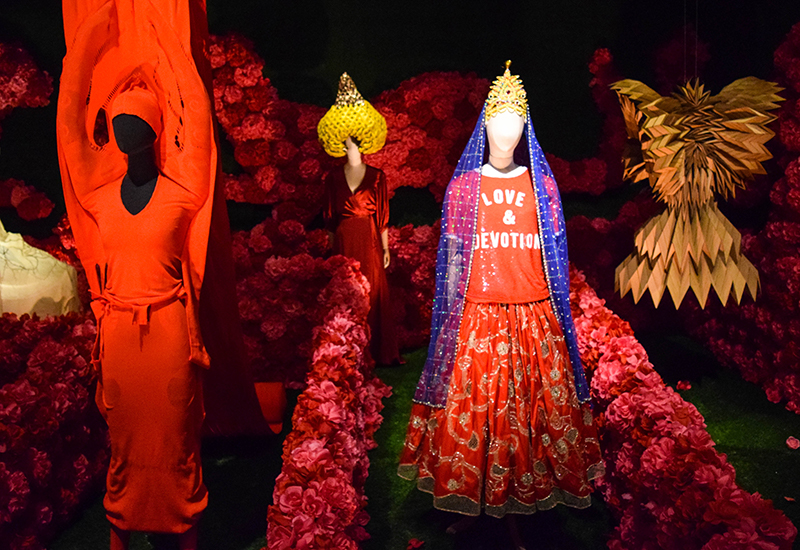 Don't miss this cool museum when you are in town. For more information about Museum of Pop Culture in Seattle, click here.
Pin it to Pinterest: