One of the highlights of our recent US road trip was the hike in the redwood forests in the national parks in northern California. We stayed two nights in Crescent City by the coast because of its proximity to the redwoods. The closest park is the imposing Jedediah Smith Redwoods State Park, the most northern of all the redwood parks that stretch up Northern California's coast. Only a few miles from the ocean, the park is forested with huge ancient redwood trees. There are so many trees here that this park contains seven percent of all the old-growth redwoods left in the world.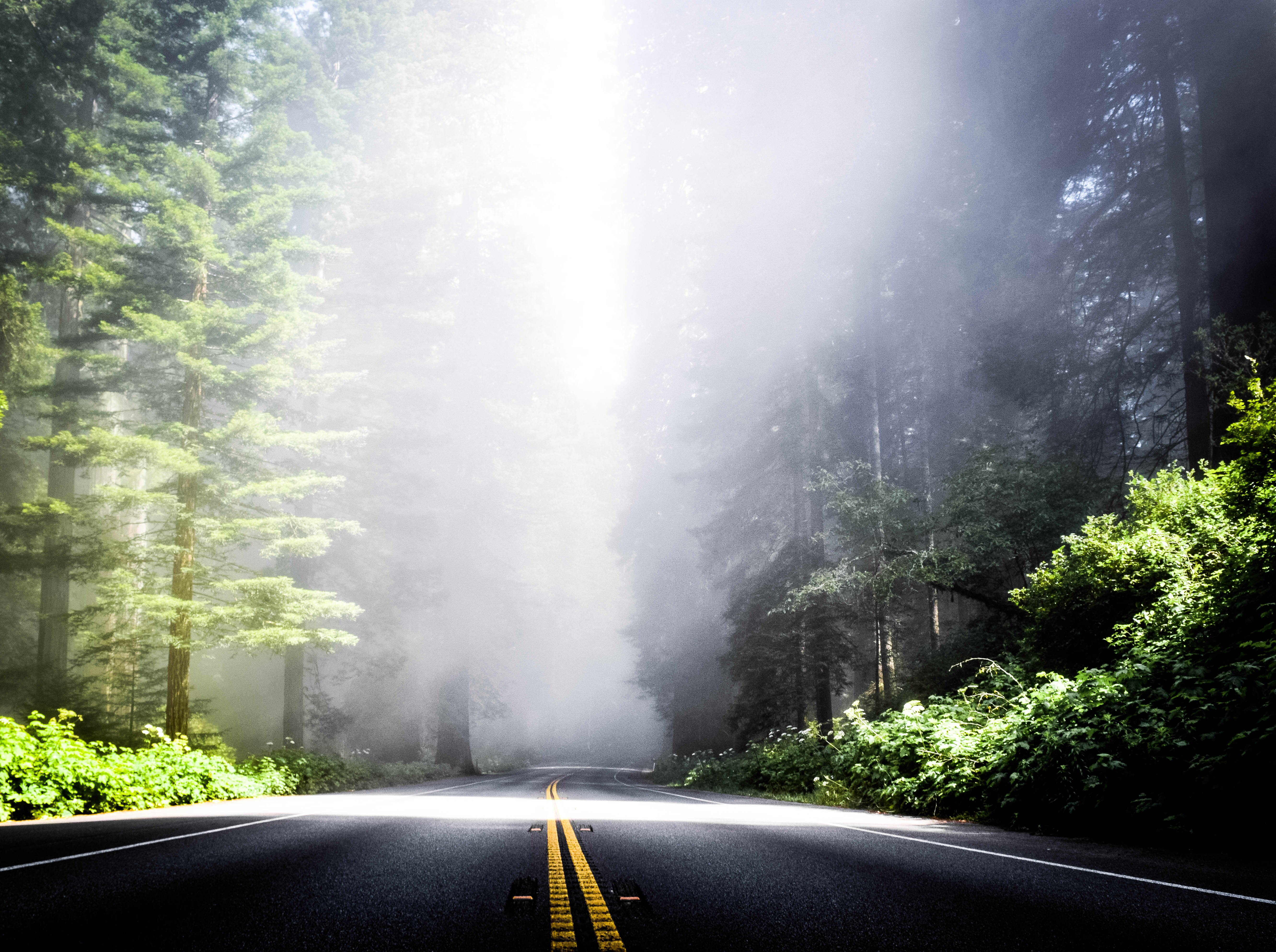 The entrance to the park is only a ten minute drive from Crescent City. We drove a few minutes along Howland Hill Road up to the trail head of the Boy Scout Tree Trail. This is one of the most beautful trails you can find as it stretches through a remote area with no noise from cars or other signs of the modern world outside.
This is an out-and-back hike with a total distance of about 8.5 km. Located near the end of the trail is the majestic Boy Scout Tree, a double-stem coast redwood from two fused trees with a combined width over 7 meters.
This site has a good description of the trail, how to get there and what to expect. Below is also a short video of our hike along the Boy Scout Tree Trail.
The mighty Boy Scout Tree
Pin it to Pinterest: