Manchester has a mix of architectural styles that gives the city an exciting look and feel.  Ultra modern constructions are sandwiched between Georgian, Roman and Gothic buildings. You will find classic landmarks like the Town Hall and Manchester Cathedral not that far from the futuristic Beetham Tower, which is the tallest building in the UK outside of London.
Since there are many canals, Manchester has of course a wide range of bridges that connect different parts of the town. I was happy to discover several beautiful old and new bridges across town, including one built by one of my favourite architects, Santiago Calatrava.
Here are 8 cool bridges that will make you want to visit Manchester
1. Trinity Bridge
One of Santiago Calatrava's earliest bridge works and the only project he has finished in the UK. This footbridge crosses the River Irwell and leades into Manchester city centre.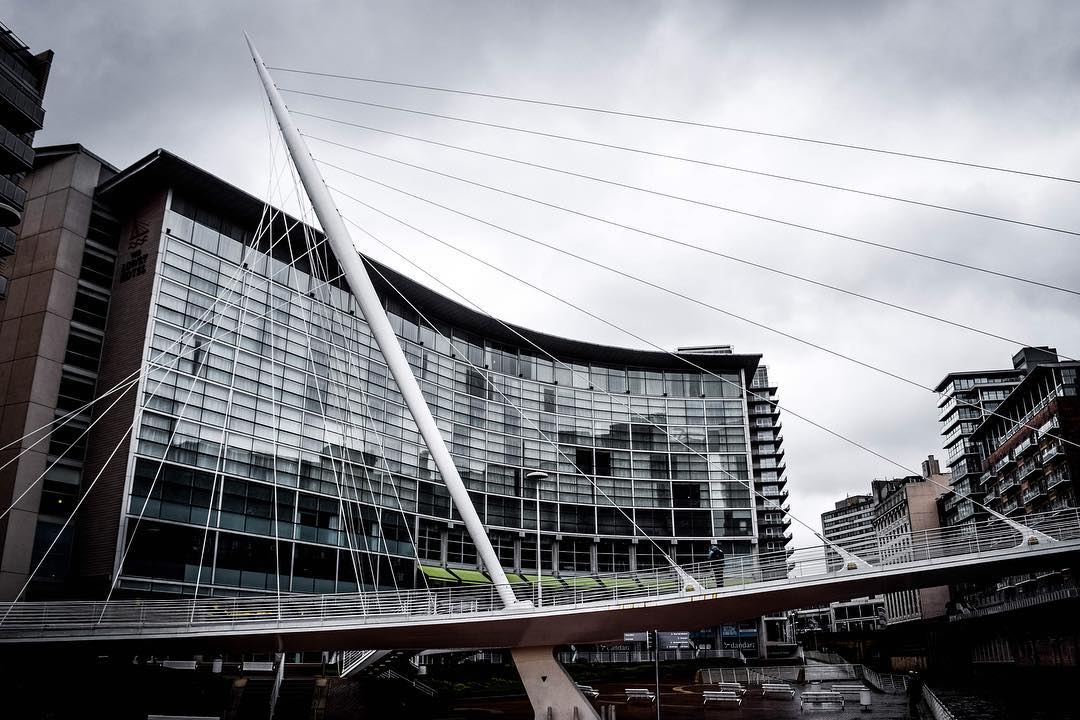 2. Merchant's Bridge
Apparently this bridge is an interpretation of the La Devesa Footbridge in Ripoll, Spain, which was designed by Calatrava in the late 1980's.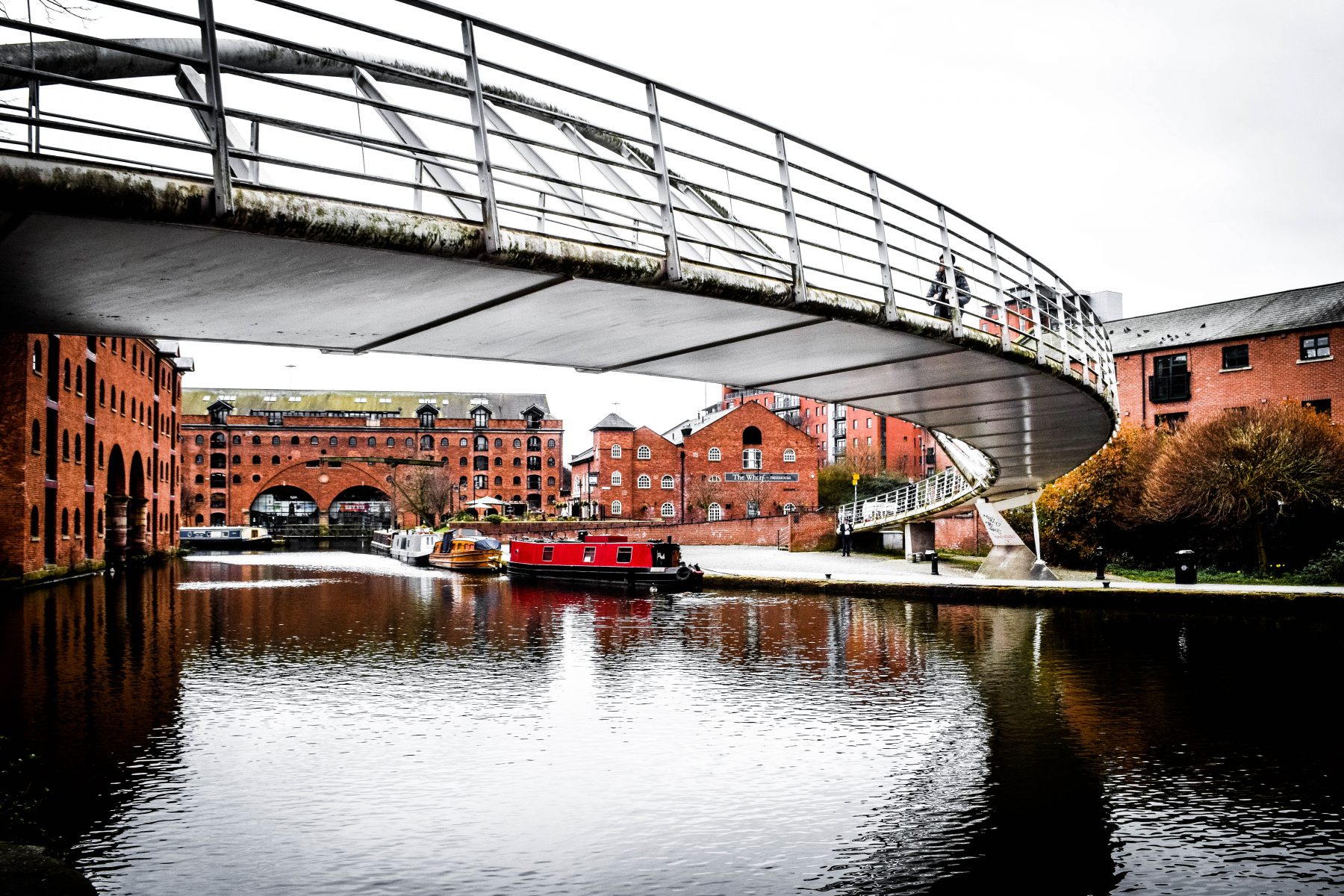 3. Deansgate
A footbridge under the train tracks near Deansgate Station. From what I've read this is a "fake" cast iron bridge, but I still think it looks great.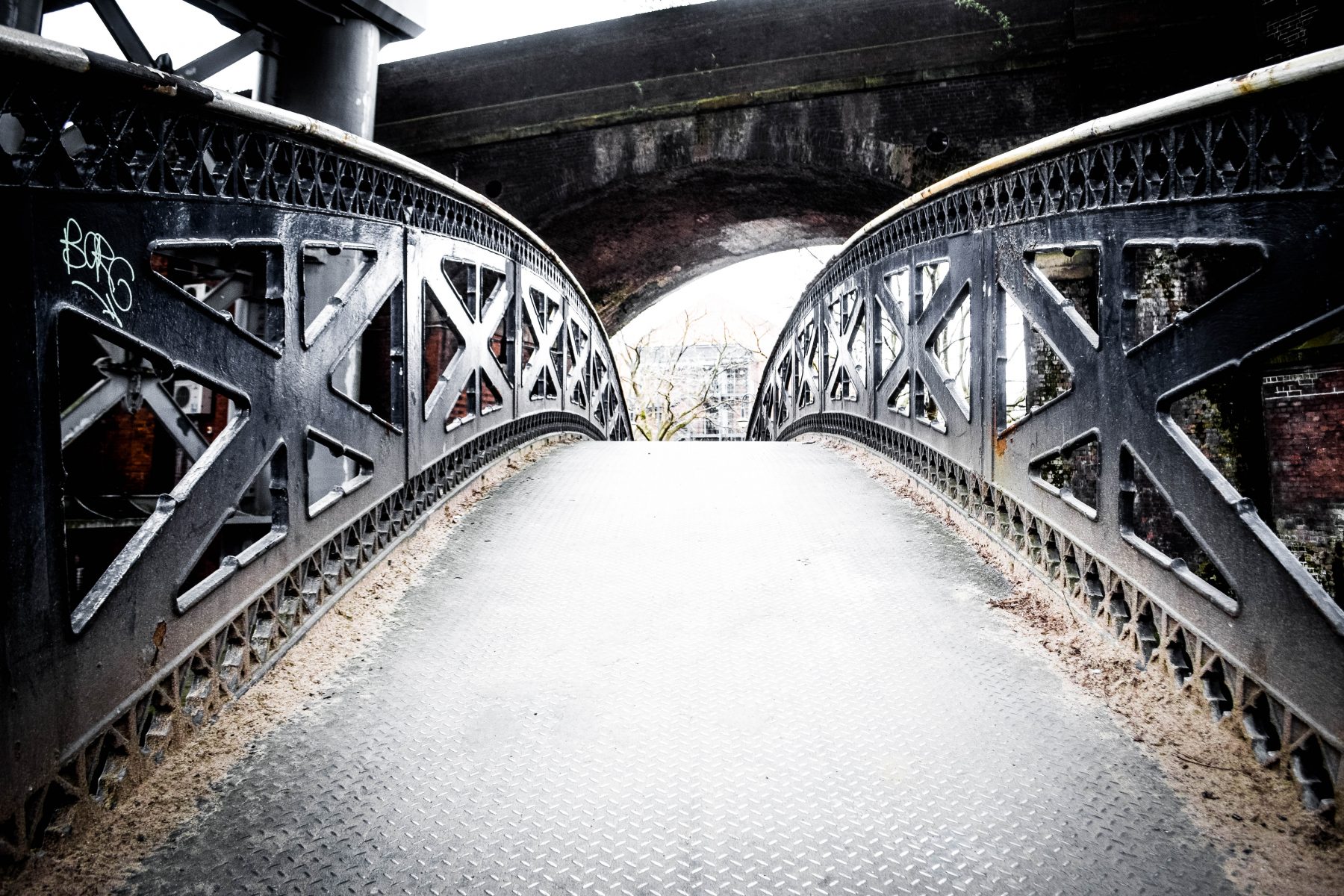 4. Bridgewater Canal
Right next to the bridge above is this bridge, which crosses the Bridgewater Canal. This canal is the oldest canal in England and construction was started in 1758.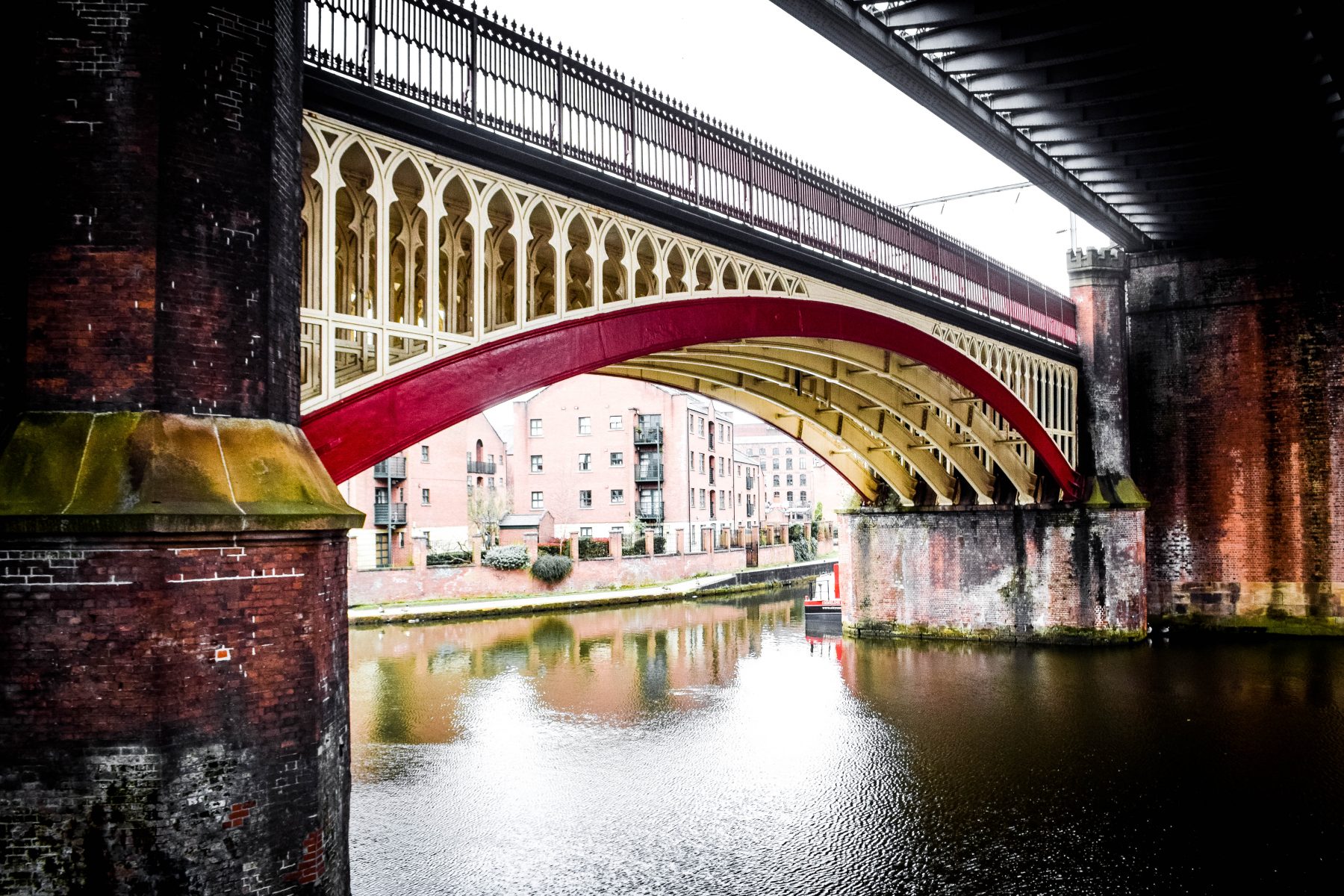 5. The Salford Quays Millenium Bridge
This bridge connects Salford Quays with Trafford Wharf. It's a lift bridge that allows ships to pass in the Manchester Ship Canal. I was a bit unlucky during my visit because as I was down by Salford Quays, the weather was pretty awful, so the photos didn't exactly turn out that great. But the bridge is cool nevertheless.
6. Corporation Street Footbridge
In 1996, the IRA detonated a large bomb in central Manchester, between the Arndale shopping center and a Marks & Spencer. When the area was rebuilt, a very unique new bridge was built between the two shopping centers. The Corporation Street Footbridge is a hyperboloid structure, and it was fascinating to pass through this peculiar tube shaped bridge.
7. Picadilly
Near Picadilly Station is another bridge that has a similar construction as the Merchant's Bridge, but with two arcs instead of one.
8. Exhibitions Footbridge
This bridge at the Deansgate-Castlefield tram stop isn't exactly pretty but it looks quite cool in photos. From the outside it reminds me a bit of the Eagle Transporter spaceship from Space:1999 (Moonbase Alpha) tv series.
Here you can also read about my visit to Old Trafford, watching Manchester United. Explore more bridge photos on Instagram on the hashtag #manchesterbridges and don't forget to follow me: @kullin.
Pin it to Pinterest: