Within the Golden Gate National Recreation Area in San Francisco is a park called Lands End. You can go hiking among the cliffs on trails with a beautiful view of the Golden Gate Bridge. The area also has some smaller beaches and is a really nice area for a break off from the busy city. The view from the different paths is really stunning and while we walked the path south to Point Lobos we could spot several whales that swam in the strait.
One of the hidden gems of San Francisco is located at Eagle's Point in Lands End. It's a labyrinth made by local artist Eduardo Aguilera and although it has been destroyed by vandals, it has been rebuilt again. It is a nice place to hike to as it is located with a stiking view of the Golden Gate Strait.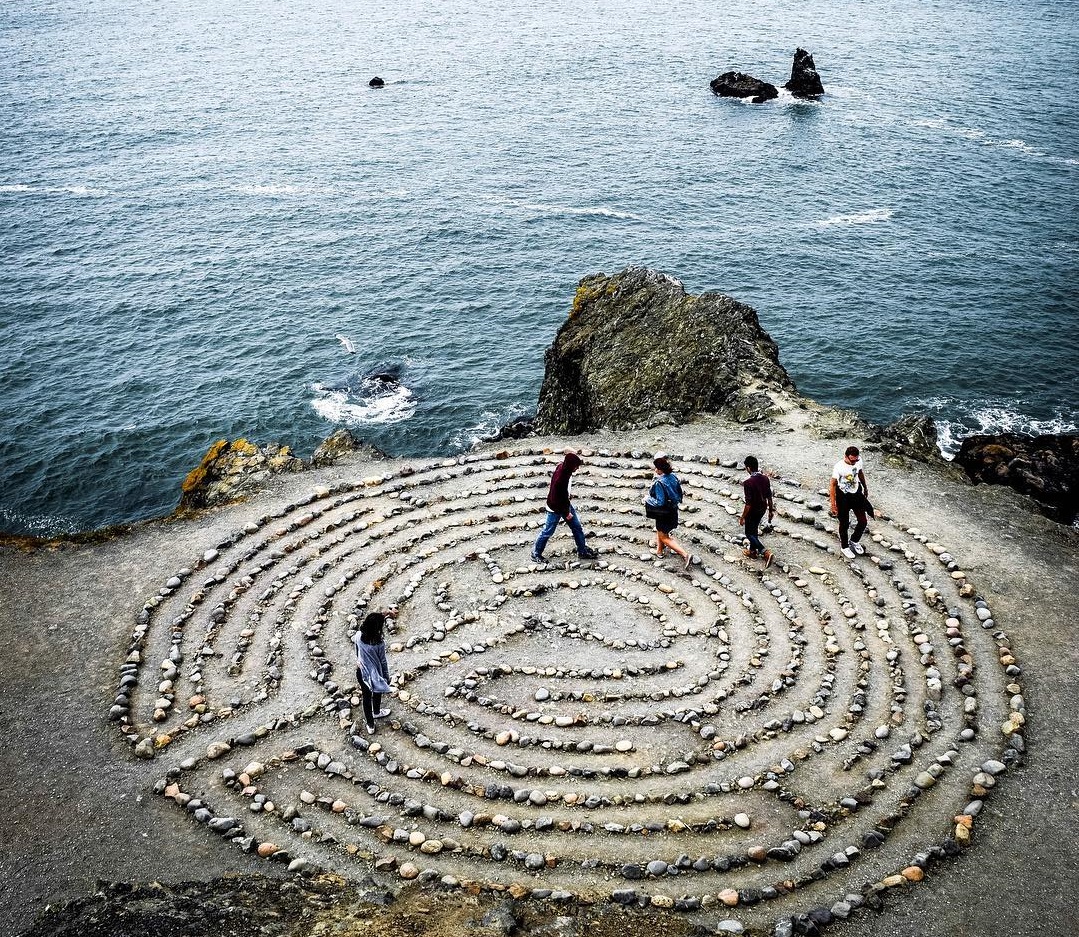 Another hidden treasure nearby are the Sutro Baths.