Since May 29, 2015 there is a new skyscraper to visit for magnificent views of Manhattan and the surrounding New York and New Jersey areas. That's when One World Observatory opened up to the public. The Observatory is located on the 100th, 101st and 102nd floors at the top of One World Trade Center, the tallest building in the Western Hemisphere.
It's an impressive building and almost anywhere you go on lower Manhattan, you can see the top of the skyscraper.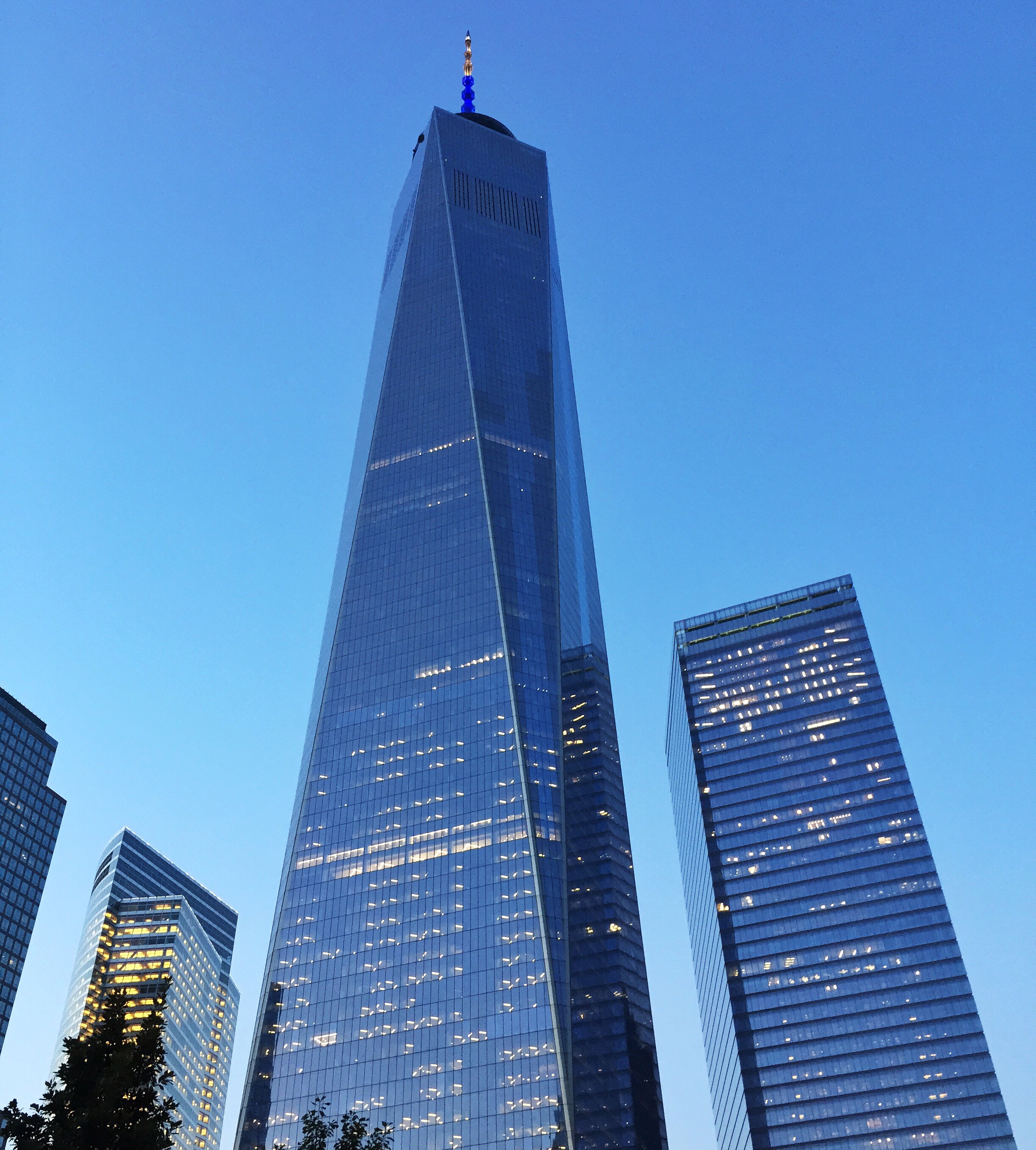 Planning your visit
Plan your visit to the observatory in advance and it is easy to buy tickets online here and print at home. You should arrive 15 minutes before the chosen time on your ticket and we planned to enter at 6.15 PM to be able to watch the sunset. Entry was really quick and hardly no line at all so we just went through security which took a minute or two and then entered the elevator.
Videos are shown on the elevator walls which simulate the view of Manhattan and the trip up to the top is both smooth and quick. Once you arrive at the top you step inte the See Forever Theatre and are shown a two-minute film about the building and New York. Once the film is over the curtains go up and you get to see the live view of the surroundings for the first time.
Then you step down to the observation deck on the 100th floor and the 360 degree views that are absolutely breathtaking. It was well worth the wait to see the sun go down over New Jersey.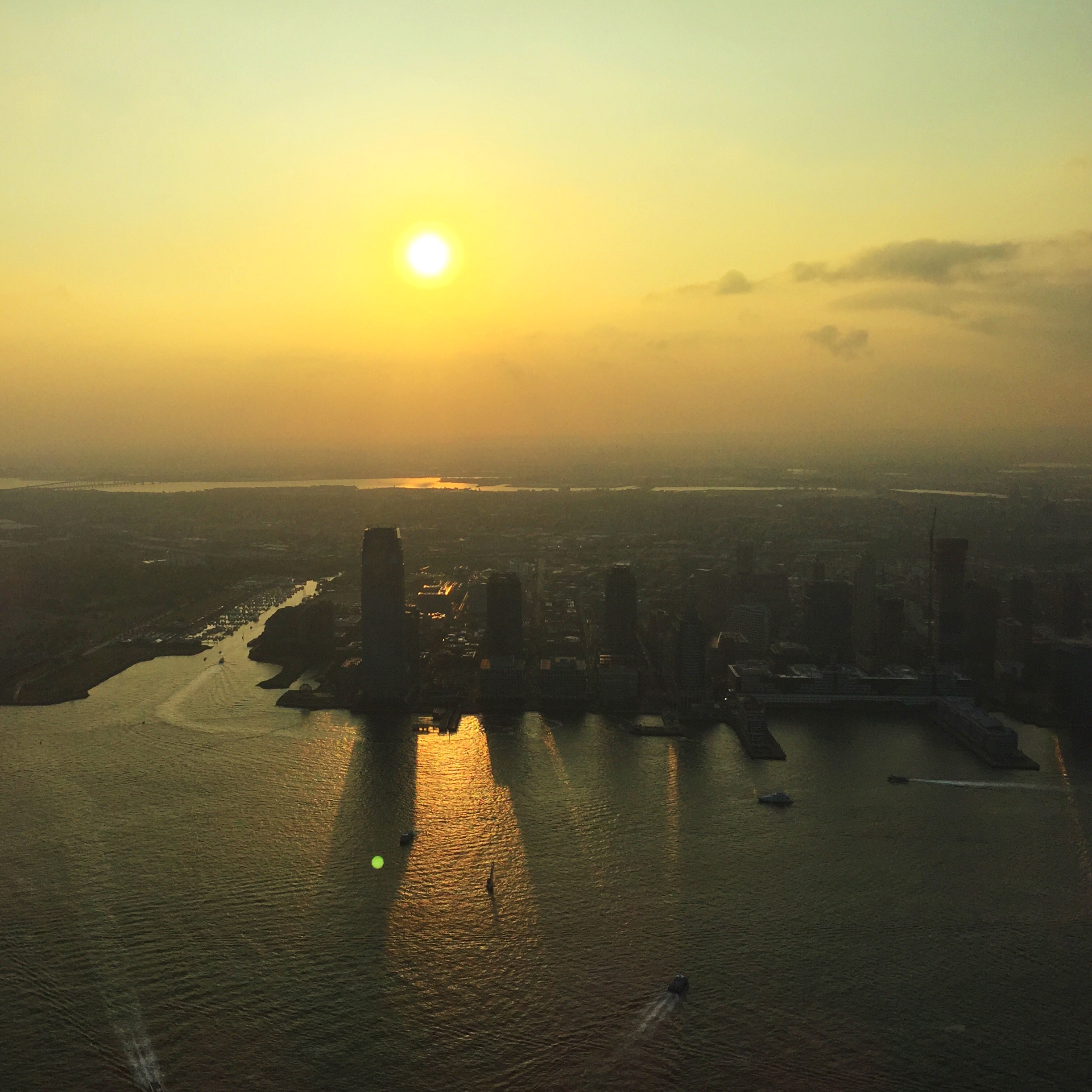 While the views are stunning I still think that a visit to the top of Empire State Building is more impressive since you get to see the views outside. It's not the same thing to watch behind glass windows and it also made it much more difficult to take good photos since there were a lot of reflections. And also, people had the annoying habit of sitting on the small ledge below the windows, so that you had to wait until they left to be able to get a decent shot. Nevertheless, it was a cool experience and maybe next time in New York we will aim for Top of the Rock.