When we were in New York in February it was freezing cold so a walk on the High Line had to wait until our next visit. We just took a walk then down to one of the entrances at West 30th Street to try to catch the sunset. Now however, it was way more pleasant to stroll on the elevated park through Chelsea and the western parts of Manhattan.
We woke up early and took the subway down to the Meatpacking District. From the station at 14 Street/8 Ave it was just a short walk via Gansevoort Street to the southernmost entrance of the High Line on Washington Street. This is the first part of the park that was opened in June, 2009.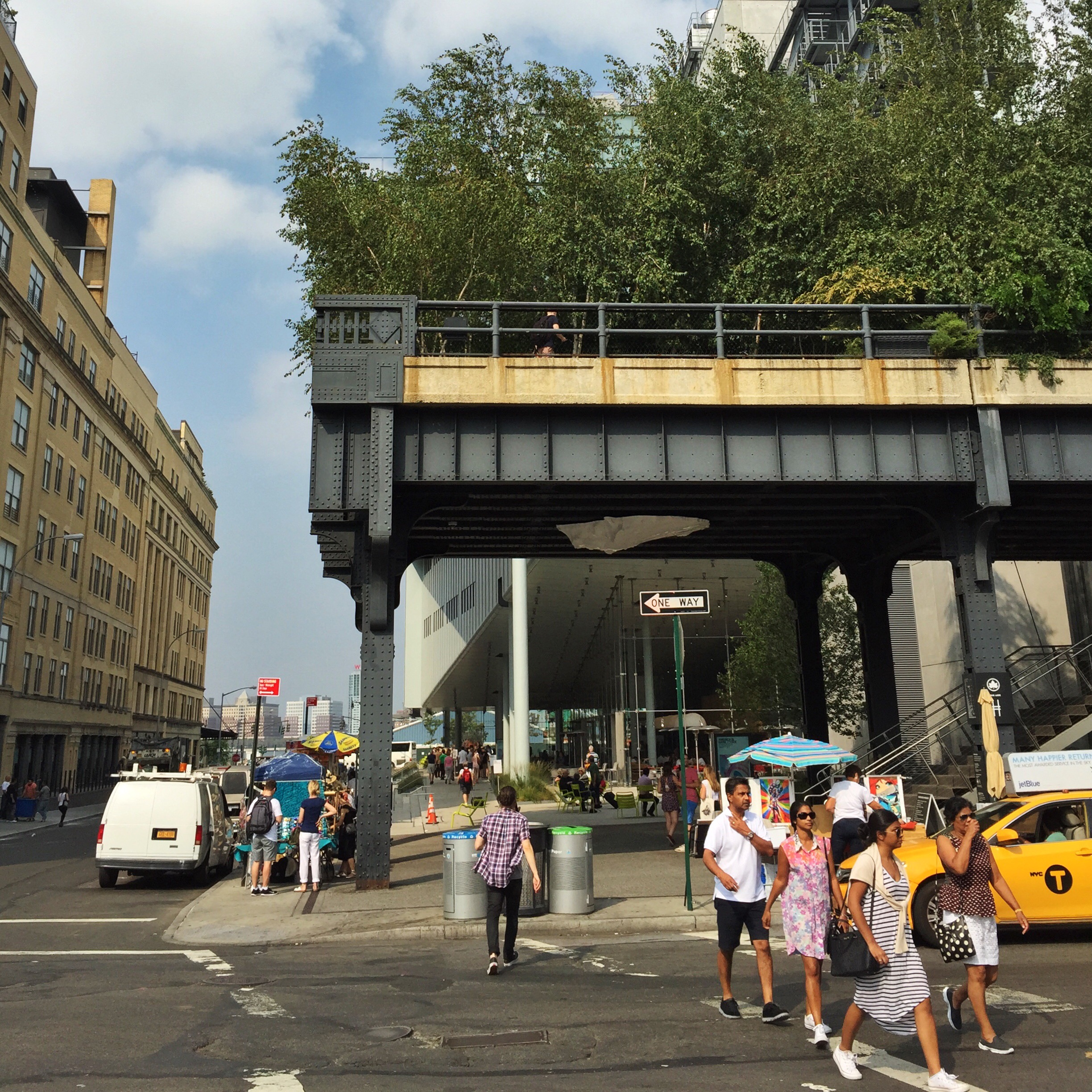 Even on a Friday morning the park was already beginning to become busy with tourists and I can imagine that on a weekend it can get somewhat crowded.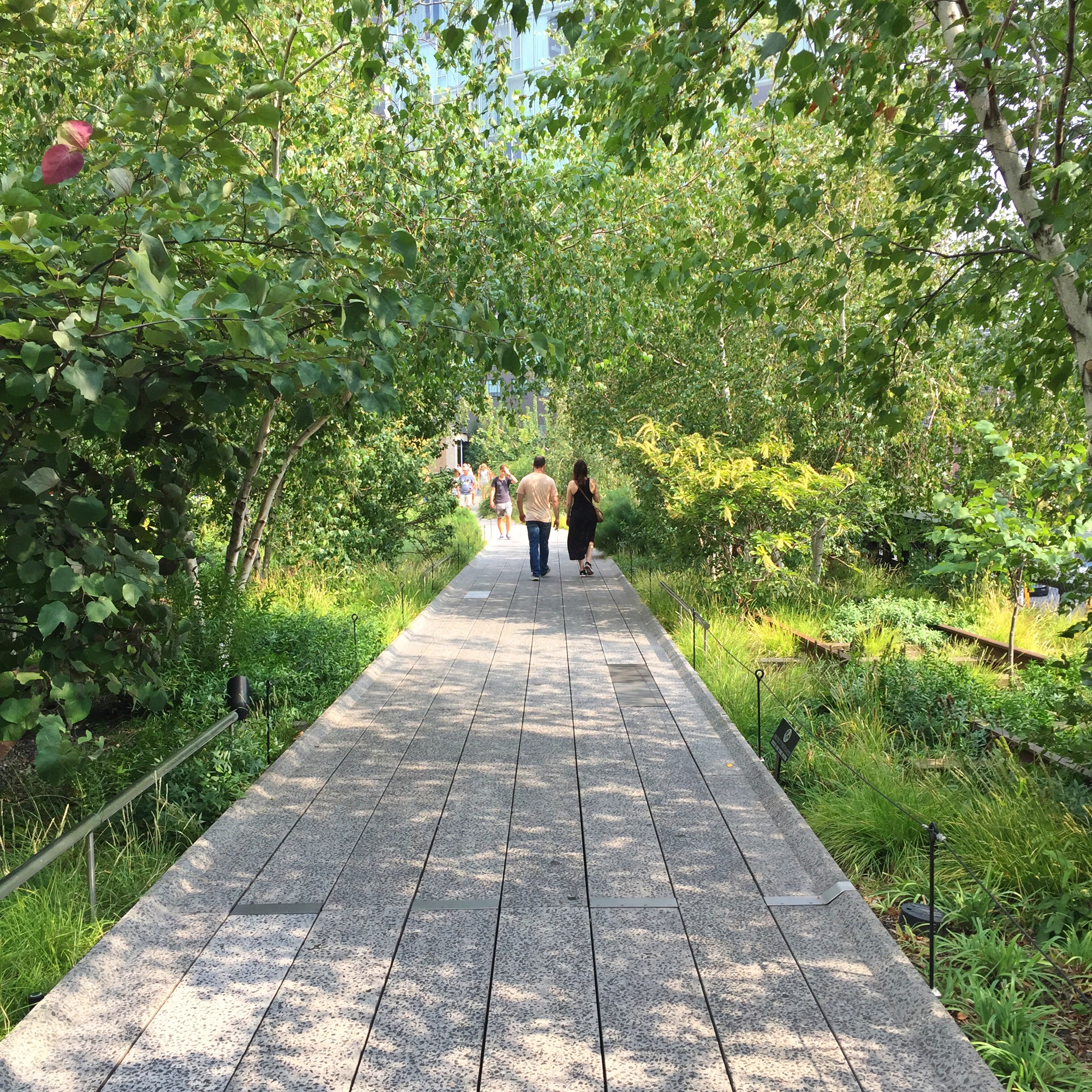 It's pretty cool to be able to walk through the blocks a few meters above the ground and not having to worry about traffic. You can get some really nice views of the neighbourhoods, for example between W 17th Street and W 16th Street, the walk crosses above 10th Ave and there are seats where you can sit and watch the streets below. Also a good photo spot for selfies…
Before you get to that point the High Line runs through Chelsea Market where you can buy artwork, coffee, ice cream and other stuff.
We actually walked all the way up to West 30th Street where the High Line ends and then walked all the way down again. It doesn't take that long. We wanted to grab lunch at Bubby's by the first entrance and it was not a disappointment.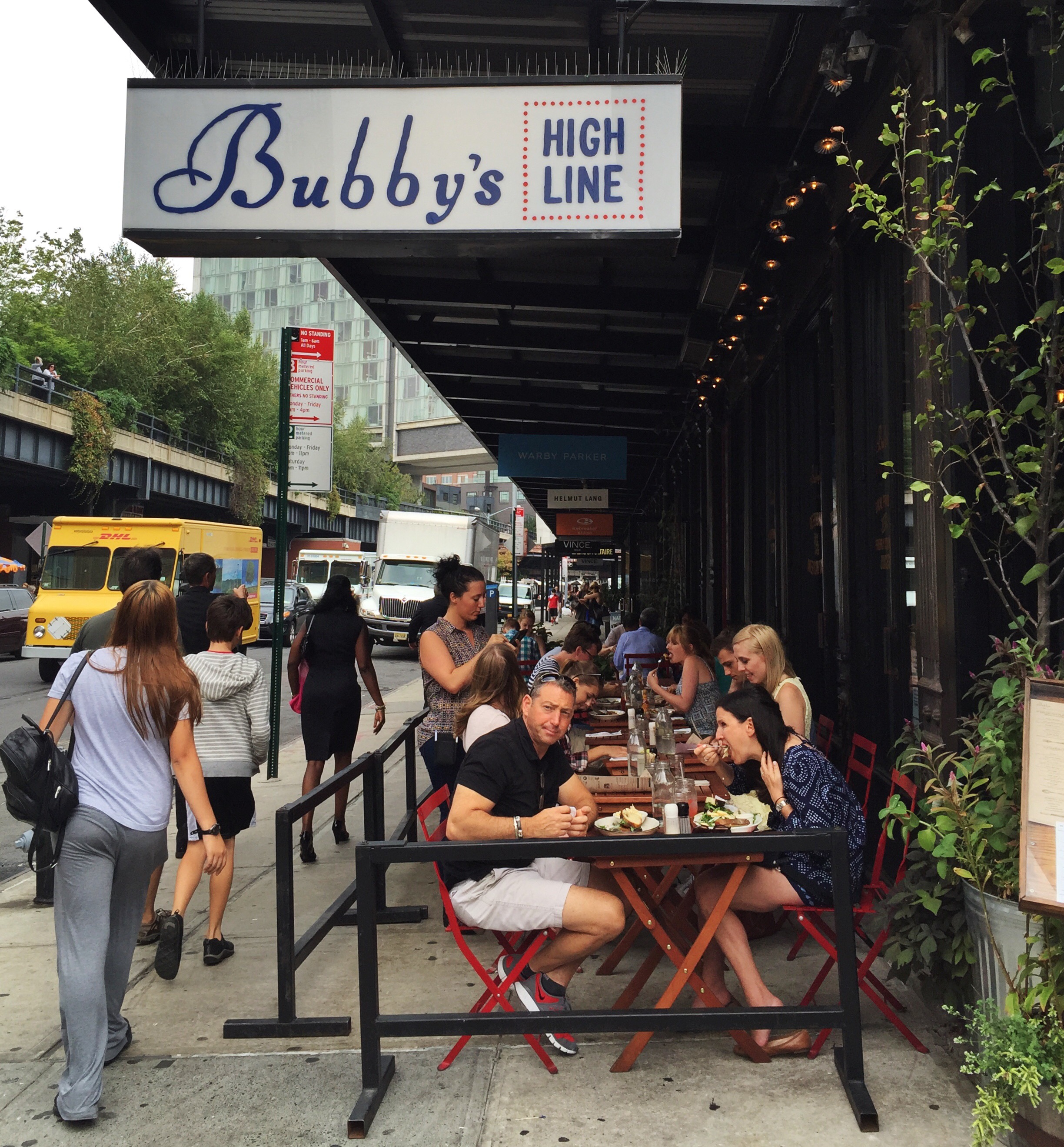 I had the Roasted Turkey BLT and the Watermelon Lemonade, naturally served in a hipster glass jar. Both were delicious and you should not miss the 7 USD watermelon drink if you go there. And there's no need to spike it with vodka.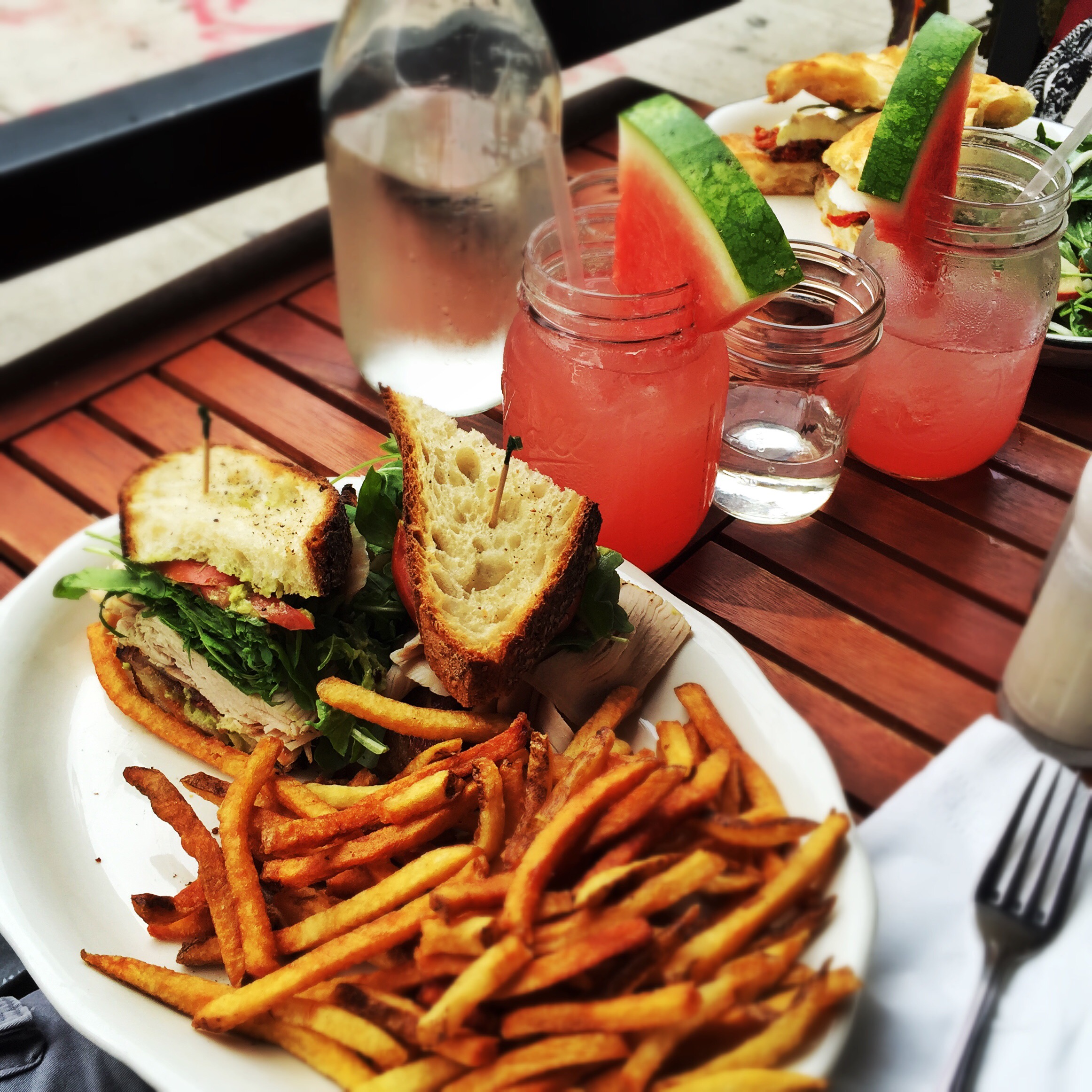 If you are planning to grab something to eat after your tour of the High Line I would recommend starting on the north end since the area around the southern entrances are much cozier. Unless you want to do like we did and walk the whole thing up and down.