About two weeks ago we visited Singapore and ever since I first saw photos of the amazing Marina Bay Sands Hotel I knew I had to see it live. And it's definitely as cool as I imagined.
The extravagant property includes a hotel, casino, theatres, a museum, a convention-exhibition centre and a huge shopping mall with most of the world's luxury brands. It's simply a mindboggling complex and a must visit if you are ever in Singapore.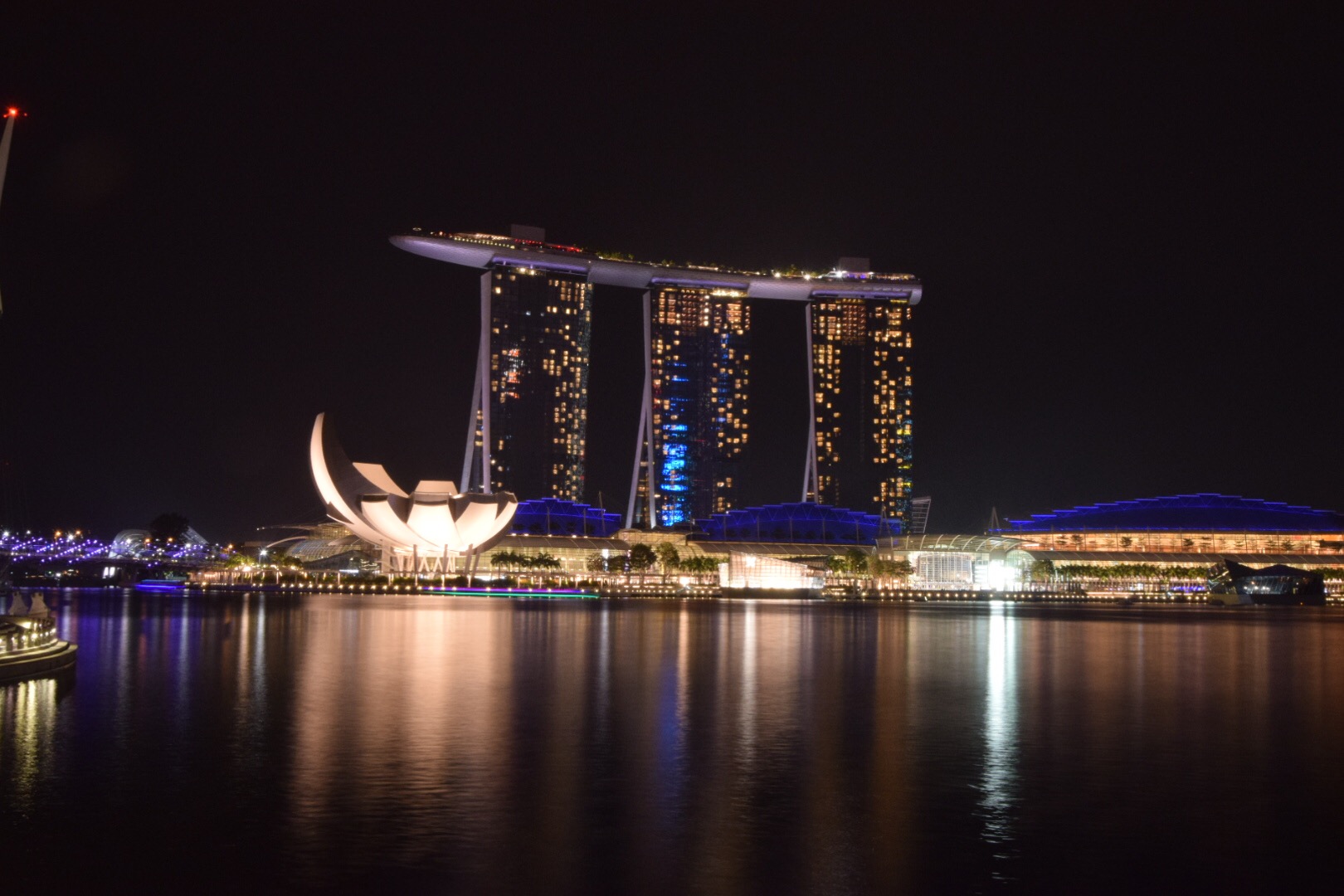 It's difficult to decide whether to visit in daylight or after dark, it's magnificent either way. So do both.
We went up in the Singapore Flyer ferris wheel one night to get a proper view of the place. The hotel is located in Marina Bay along with the Singapore Flyer, Gardens by the Bay and a few other tourist attractions. And the view from above was quite spectacular, although all the lights on the Flyer made photography a challenge due to all the reflections.
After the tour on the Flyer we walked along the shore of Marina Bay, past the Helix Bridge and the restaurants by the Esplanade. It's a nice walk and gives you several opportunities to take some great photos of the hotel from different angles.
Visit the Skydeck at Marina Bay Sands
If you stay at the Marina Bay Sands you can swim in one of the most spectacular infinity pools on the planet. But even if you are not a guest at the hotel you can still visit the Skydeck. You can purchase a ticket in advance online or just pay at the entrance which I probably would recommend. Weather can be a bit unpredictable in Singapore so you might want to be a bit flexible as to which day you want to visit the Skydeck.
We got there at about 6 PM in order to see the sun set and although it was a bit cloudy, the sun peeked through a hole in the clouds for a few minutes. There was no line at all so entrance was really smooth, and the observation deck was not crowded at all. People sat on the floor waiting for the sun to set and just gazed at the view.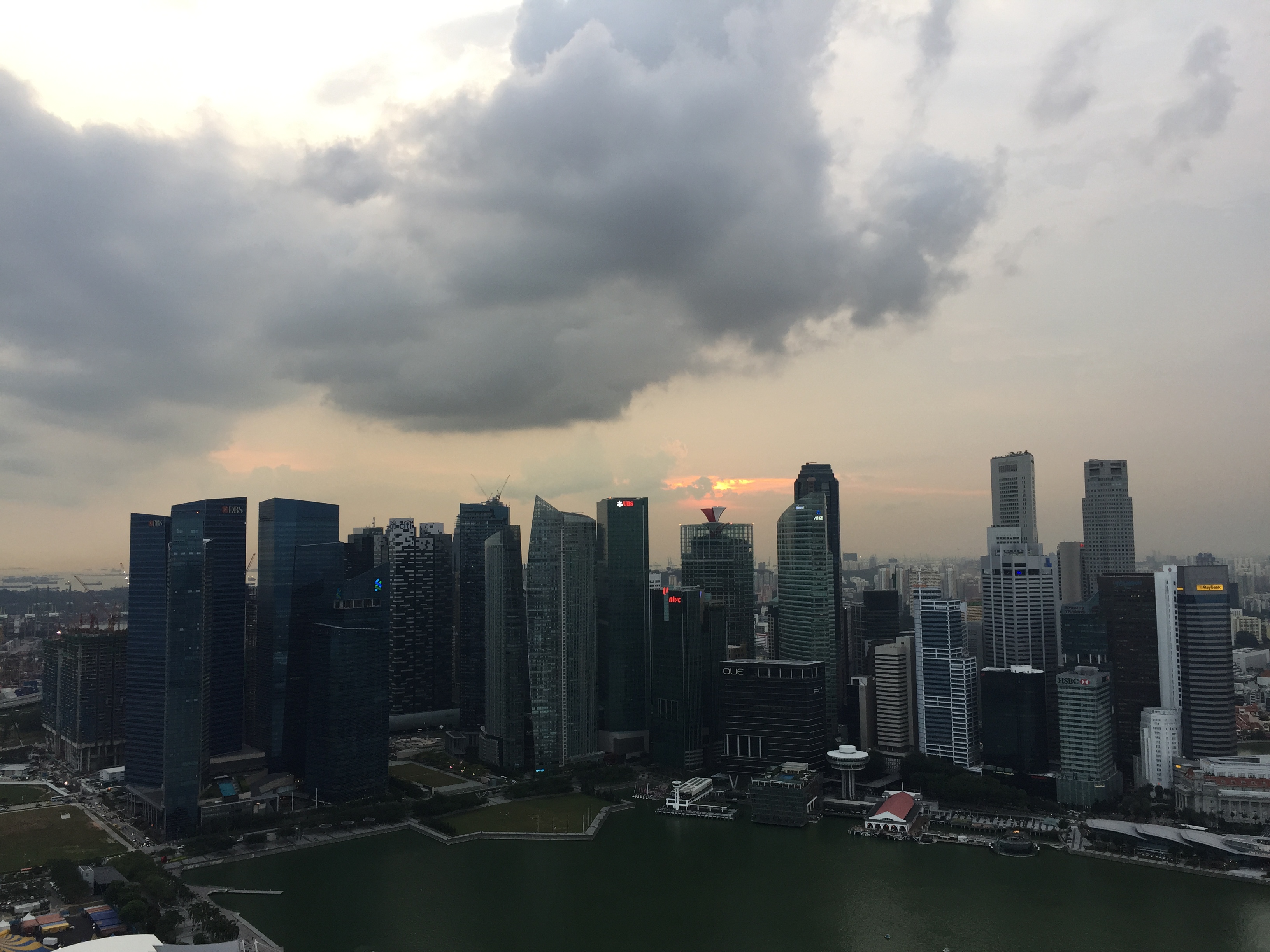 The public part of the Skydeck is not by the pool but in the front of the "ship". From this position you can see all of Marina Bay and the Gardens by the Bay on the other side of the hotel. If you are visiting Singapore you should not miss the opportunity to see the city from above.