If your idea of fun is to go down a high-speed water slide and land in a pool of water with a huge splash, then don't miss Adventure Cove Water Park on Sentosa Island in Singapore. We spent almost an entire day, a total of six hours (!), at the park and had so much fun.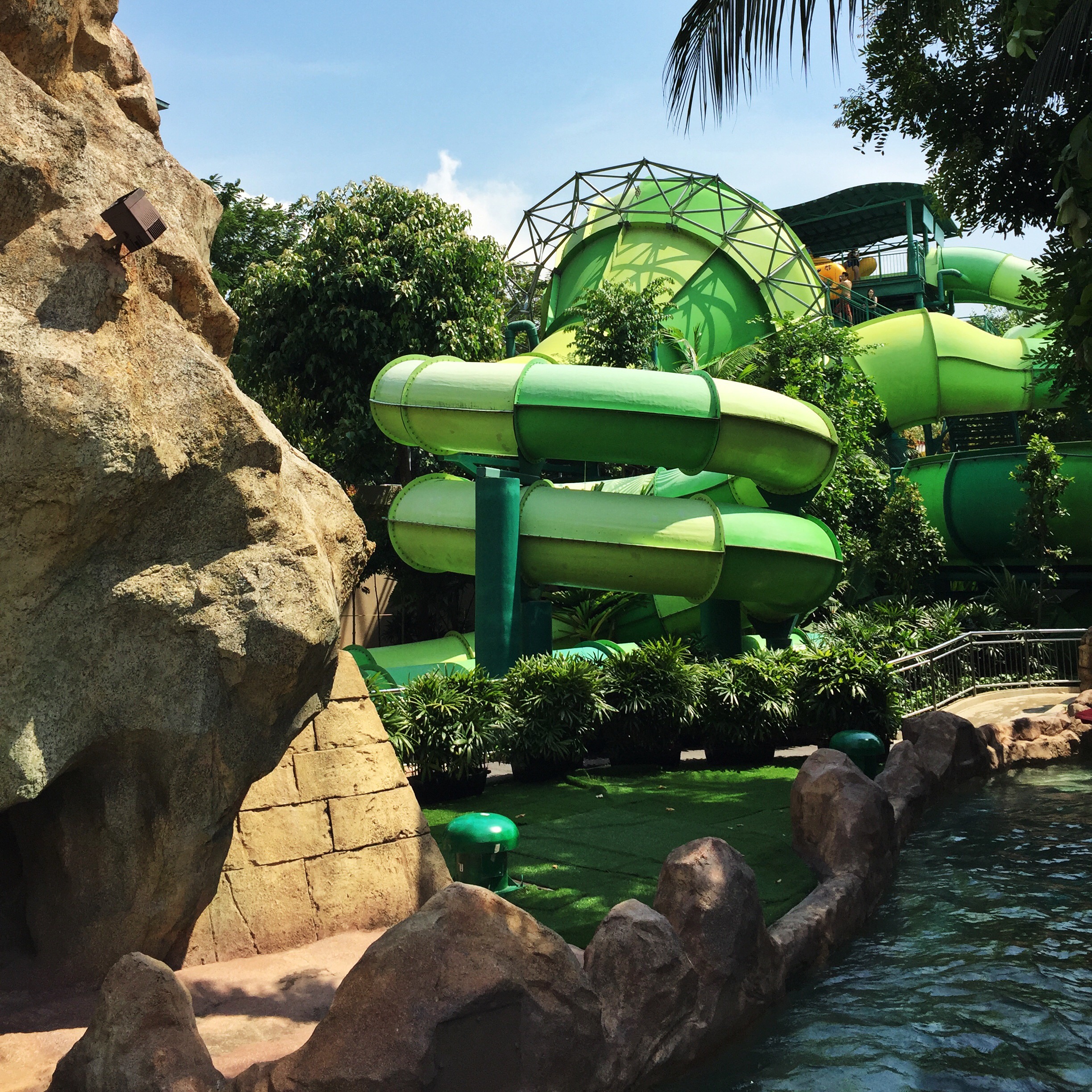 Don't bring too much stuff when you go there, you can rent lockers for your belongings and the smaller ones can fit a backpack and your clothes. I left the GoPro in the locker so I didn't take many pictures during our visit. It's not recommended to go down the slides with a selfie stick in your hand, so the day after I bought a GoPro wrist band. Next time, I will be prepared…
The park has both standard slides where you can race your friends down the slide, and more thrilling tube rides.
Fun water rides
Our favourites were the Riptide Rocket which is like a rollercoaster on water ("Southeast Asia's first hydro-magnetic coaster") and the Whirlpool and Spiral Washouts. I think we rode the Whirlpool Washout at least a dozen times. The first time we rode it we went into the funnel and then were sucked down the last part backwards. That was so much fun that we wanted to do it again, but it took several tries and some good advice from the lifeguards in order to succeed.
The park has a lot more to offer, like the Bluwater Bay with artificial waves and the Big Bucket Treehouse for the younger kids.
Read more about Adventure Cove here.
Also, read my blog post about the spectacular Marina Bay Sands in Singapore.
Pin it to Pinterest: