You have to give it to the people of Valencia, they sure know how to dream big. Home to the architectural genius of Santiago Calatrava, Spain's third largest city hosts a range of buildings and bridges that are among the most spectacular you can find anywhere in Europe.
Already in the 1960's, the city of Valencia made some big decisions in that the river Turia was diverted away from the city centre to the outskirts of the city. This was done in order to avoid further serious floodings. The remaining old riverbed was later on turned into a sunken park, Turia Gardens, that now stretches about 9 km through the city, giving locals and visitors large areas for recreation, walking, running or biking.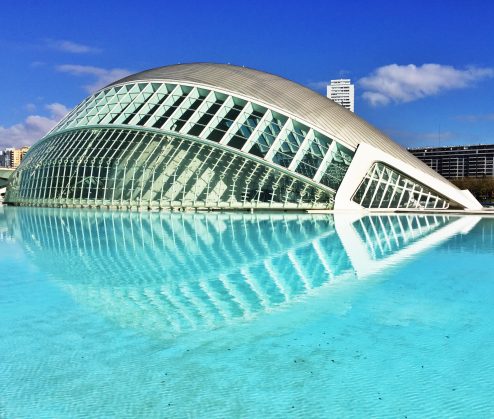 Striking architecture
The old riverbed also houses the futuristic City of Arts and Sciences (Ciutat de les Arts i les Ciències), a huge cultural and architectural complex designed by Calatrava and Félix Candela. This complex was one of the main reasons why we chose to go to Valencia in the first place. It's made up of several spectacular buildings like the giant eye L'Hemisfèric which includes an IMAX cinema and a planetarium, the open-air oceanographic park L'Oceanogràfic and the El Palau de les Arts Reina Sofia opera house and performing arts cente and much more.
Shallow pools of water are placed in front of many of the structures which gives a magnificent mirror effect, especially at night when the buildings are lit up. It is simply one of the coolest places I have ever visited and a great place to take some stunning photographs.
Travelling to Valencia from Sweden takes a bit longer than to some of the most popular tourists destinations in Spain, since there are no direct flights. We went from Stockholm with Lufthansa and SAS via Frankfurt which took between six and seven hours including transfer. But it is absolutely worth it.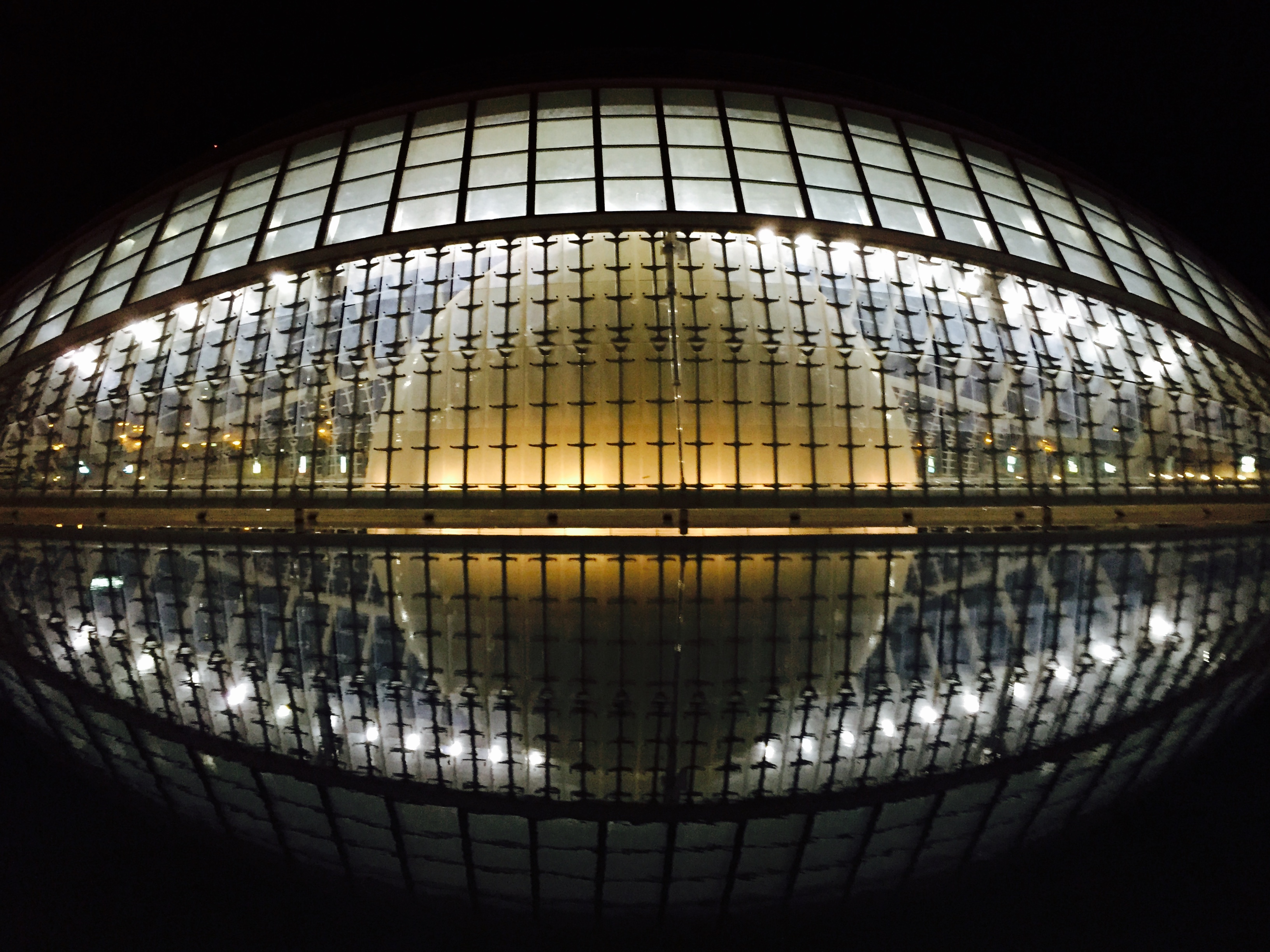 On Instagram
Follow me on Instagram for more photos: @kullin
Pin it to Pinterest: