During a recent trip to Los Angeles we spent a few hours at legendary Venice Beach before we had to head to the airport. Apart from having a long and beautiful beach, this beach town attracts a fun crowd of everything from street performers and tattoo artists to body builders and street vendors . Nowhere is this more evident than during a stroll on Venice Beach Boardwalk where you can can see all types of fun people.
Down by the beach is a large skatepark where you can see skateboarders doing their tricks in front of a long line of spectators.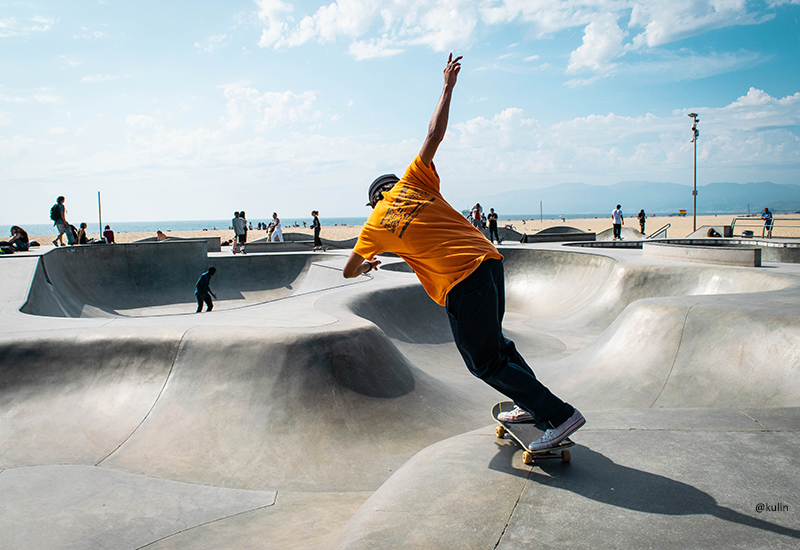 It is fun to just walk around under the palm trees and look at people on skateboards, roller blades or bikes by the beach and soak in that Cali vibe.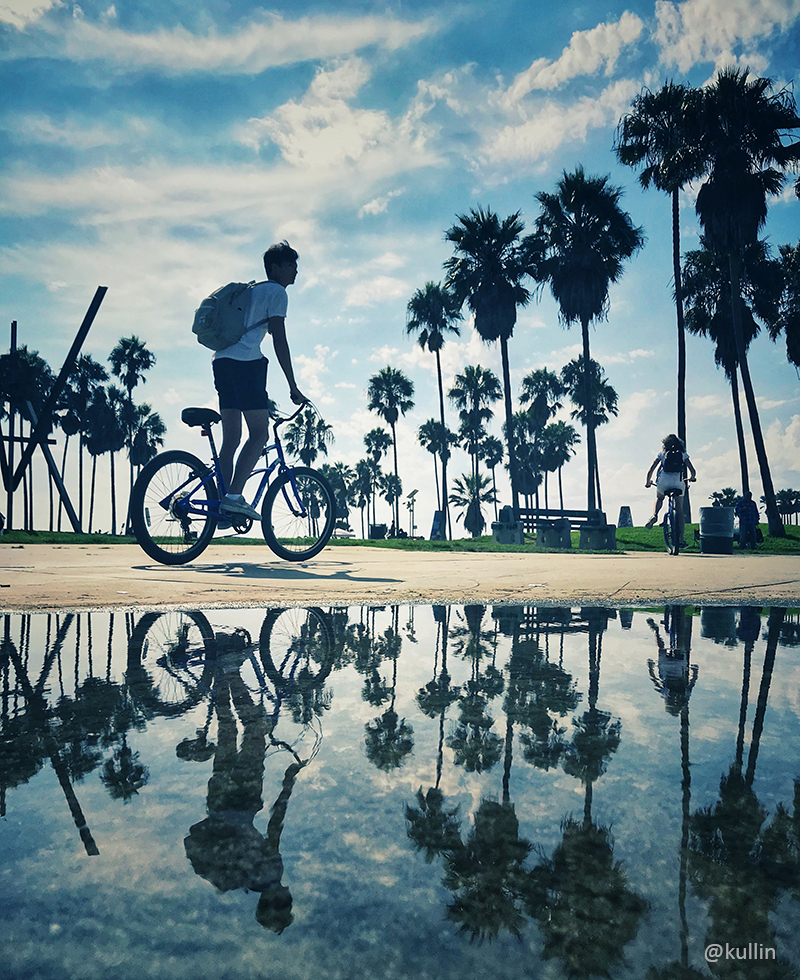 The Venice Beach Pier
The Venice Beach Pier is the perfect spot to check out the surfers who are trying to ride the waves of the Pacific Ocean. We also saw a seal that begged for some fish from the people who were fishing from the pier.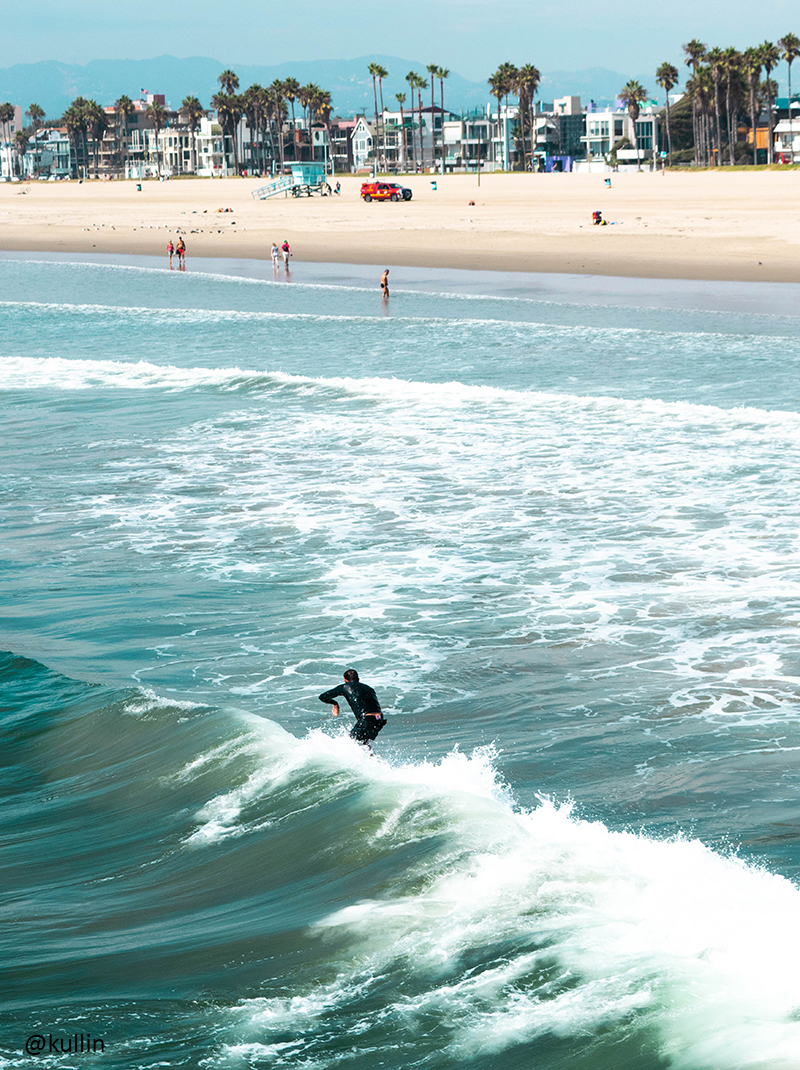 On Muscle Beach, there's a large gym where body builders work on the perfect beach body.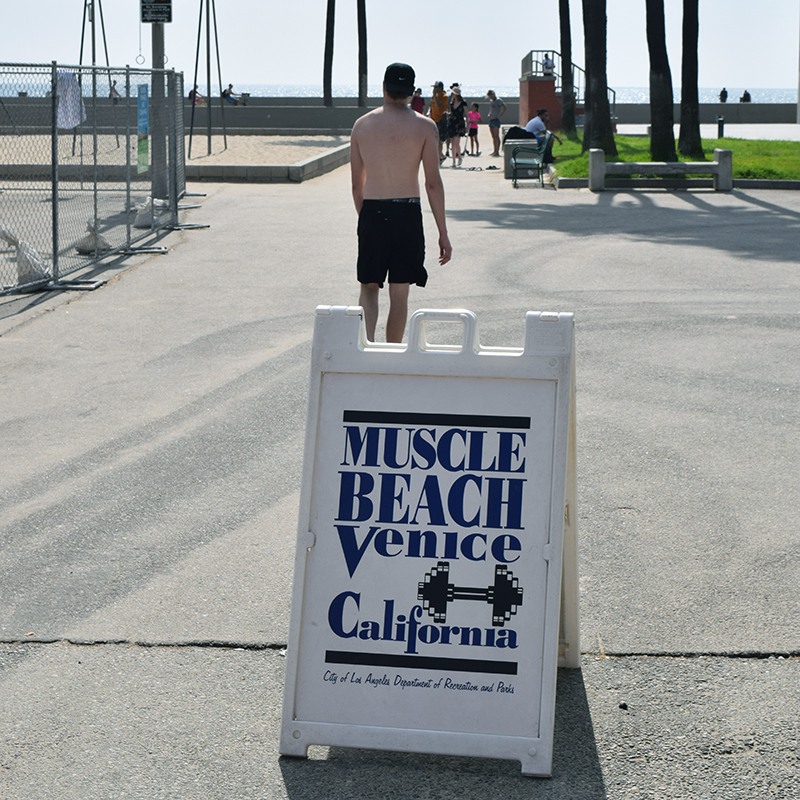 The police in Venice patrol the beaches on four wheelers, like these two below.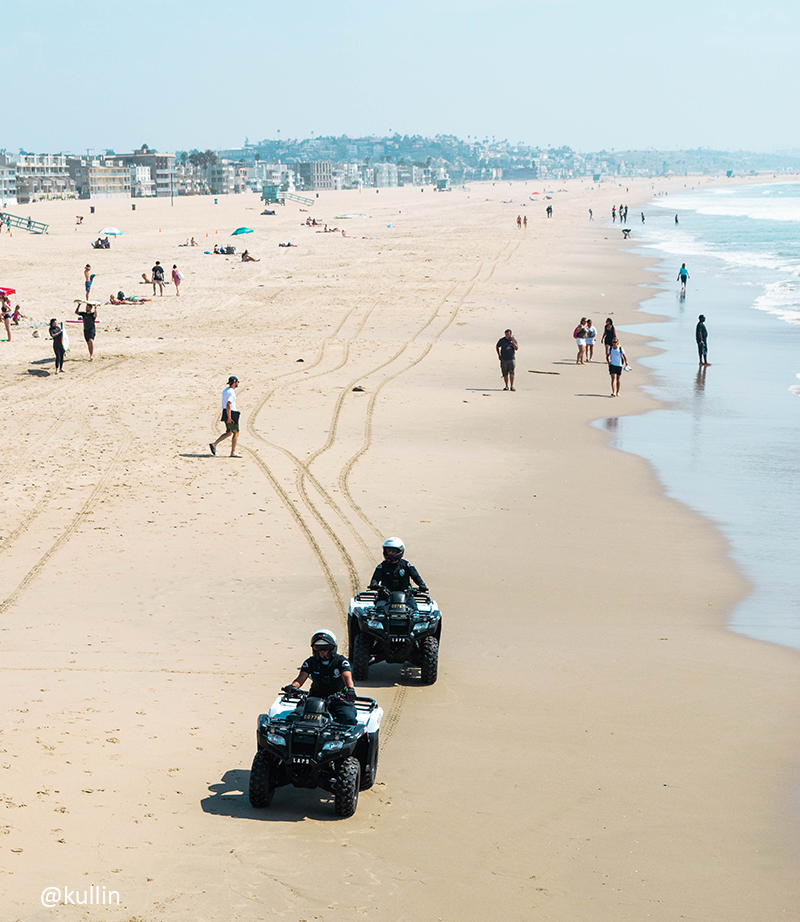 Share this post on Pinterest: