You probably already know that San Francisco is a hilly city. Some of the streets are incredibly steep, and one analysis showed that Bradford Street in the Bernal Heights neighborhood, is the city's steepest with an astonishing 41% grade. This makes walking and biking in the city quite cumbersome, but if you take the trouble to explore Fog City by foot it can be very rewarding.
I have just spent a few days in San Francisco and walked an incredible 56,000 steps in 2 and a half days, despite spending most of last Sunday on a bike. And I have gone up and down numerous very steep hills this weekend. No wonder my legs are tired…
One of the spots I wanted to explore was Twin Peaks, the second highest peaks in the city with an elevation of 282 meters.
How to get there
If you are staying near the centre of San Francisco, you could buy a day pass on the MUNI, which covers all local bus trips and BART, the local subway train. It only costs 5 USD so it is a real bargain. From the city centre, take BART from one of the stations on Market Street and choose and an outbound train to Castro station. I didn't do my research properly so I thought it was closer from the station to the top, so I thought it would be ok to walk. But it was quite a walk, and extremely steep. I think it probably took me 45 minutes to an hour, and I had to stop and seek refuge under a balcony as it started to rain heavily for a while.
The smart thing to do would have been to take bus 37 from Castro. It goes all the way up to Crestline which is basically at the foot of Twin Peaks. The ride is only 5-10 minutes and much more pleasant than walking all the way to the top. The same bus then goes all the way back to Castro.
The view from Twin Peaks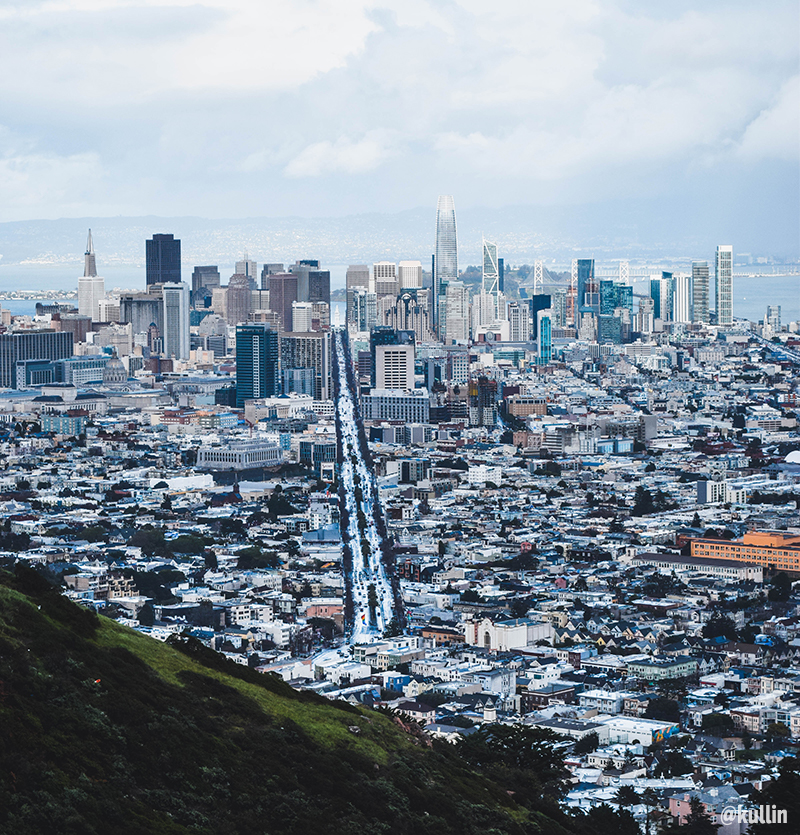 Once you reach the summit, the view of San Francisco is incredible. You see all of downtown and Mission District, Bernal Heights and further south (the photo above is from the north peak).
If you face towards the north, you can see the Golden Gate Bridge in the distance. The photo below is from the south peak.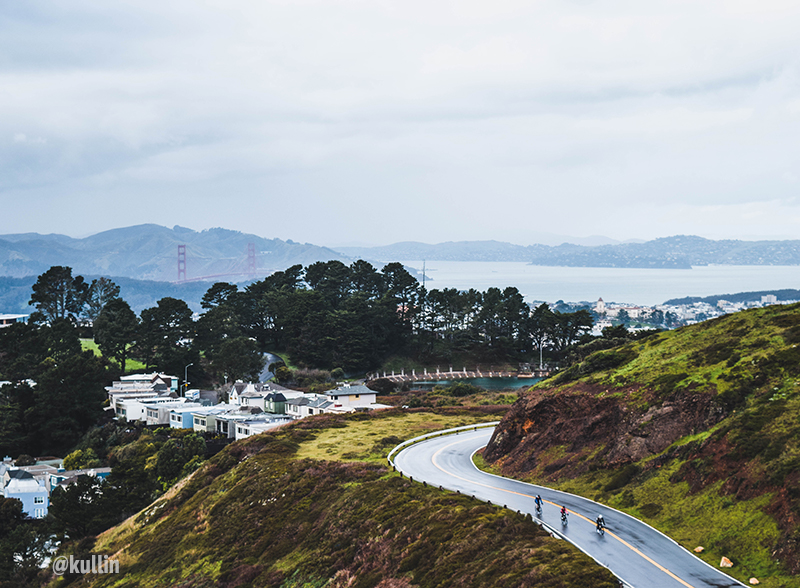 Facing west, you can see all the way to the Pacific Ocean. These photos are quite moody due to the dreary weather, but I was happy that the rain stopped for a while. It was however, extremely windy at the top of the hill.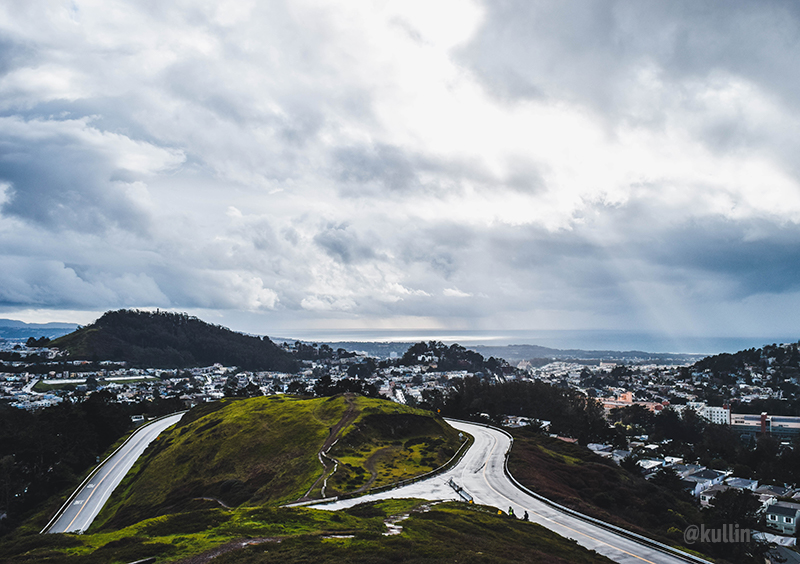 If you get to visit San Francisco, I highly recommend a visit to Twin Peaks, but take the bus from Castro instead of walking all the way.
The image below was featured on @sfgate on Instagram. For more photos from San Francisco, please follow me on Instagram at @kullin.
Pin it to Pinterest: