There are hundreds of beautiful castles around Sweden and in Uppland, the province north of Stockholm where we live, there are more than 40 different castles, so there is a lot to explore. This weekend we had the privilege of staying at one of them, the recently reopened castle Näsby Slott in Täby, which has gone through extensive renovation. The castle is located by the sea in Täby, north of Stockholm and also near the commuter train Roslagsbanan. This means you can easily get here from central Stockholm by train in just 15 minutes. The castle is right on the water and during the summer you can even take a dip from the jetty down by the water.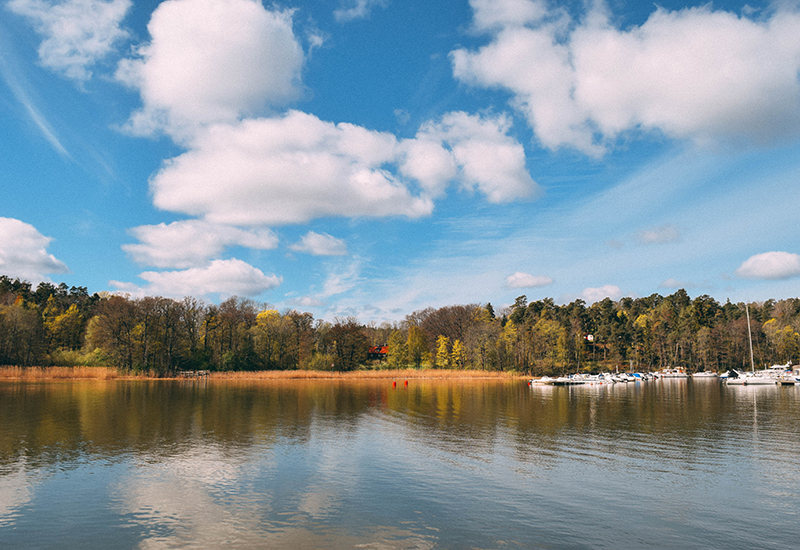 Näsby Slott dates back to the end of the 13th century and the castle-like main building was first erected in 1665 and a second time in 1902 after large parts of the castle burned down in a devastating fire. During the 20th century, the castle was a gathering place where many of Sweden's most prominent artists came to visit. Paintings by Bruno Liljefors, Anders Zorn and Carl Milles remain today, for example in the large hall where you can see an impressive roof painting by Zorn from 1895.
The French crystal chandelier is from the 17th century.
The castle is called "the Castle of Parties" due to its history of hosting, parties, invitations, concerts, dances, art afternoons and poetry evenings.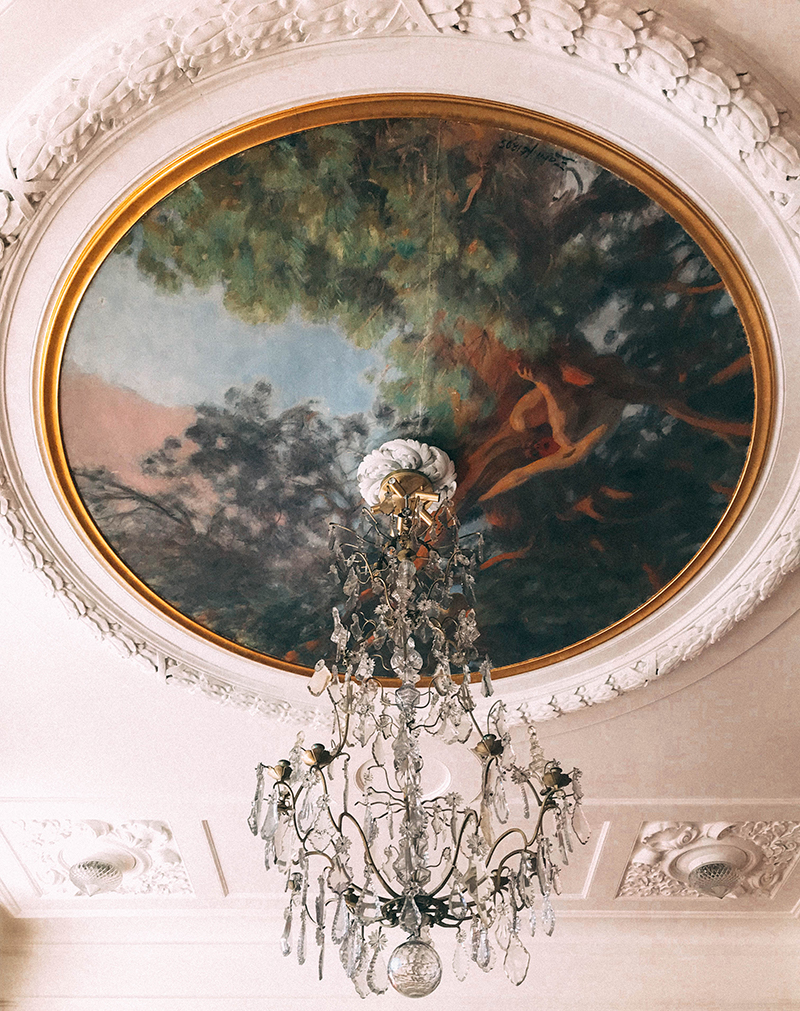 Reopening
Näsby Slott has undergone extensive renovation for a few months and has recently opened up for guests again. It's clear that they have put a lot of effort into the renovation, since the interior of the castle is in perfect condition, the newly polished floors do not have a single mark and every room is carefully decorated.
We had booked a superior double room in the south wing, which is actually a more modern building with a quite dull exterior. The rooms, however, are completely newly decorated and very nice, with comfortable beds and a luxurious bathroom. In fact, we were the very first guests in this room. The only negative thing about the room was that the fan was really loud, and it didn't seem to be just our room that had this problem, so they will have to solve this as soon as possible.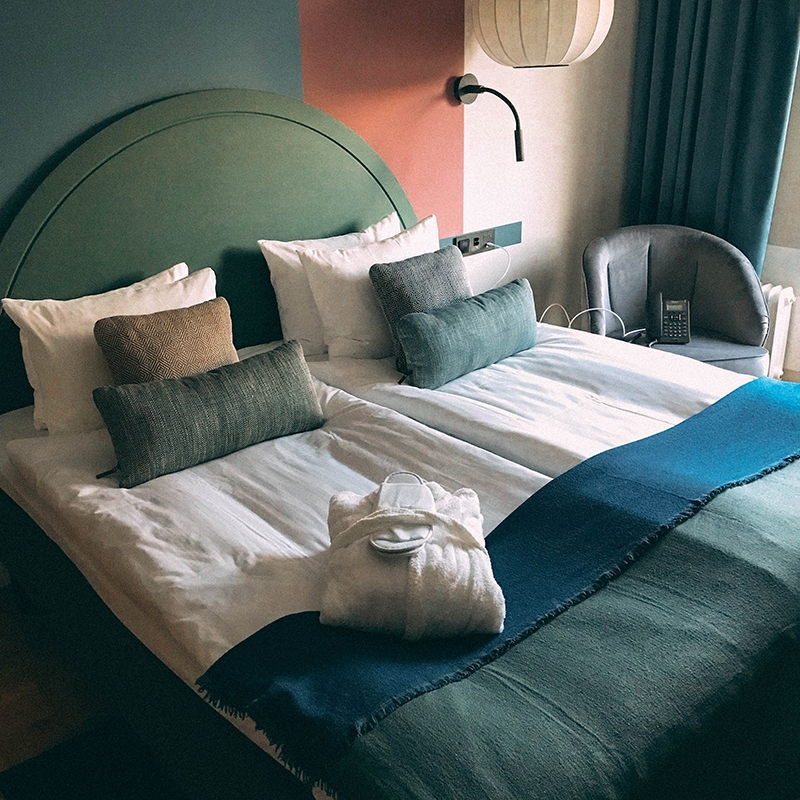 The castle has a total of 44 hotel rooms, a restaurant and banquet hall for 100 people where you can get afternoon tea or after work. There are 14 meeting rooms for up to 2–120 people. There is free parking and free wifi for the guests.
Dinner
The opening offer included pre-drink in the form of a glass of prosecco, a two-course dinner with an appetizer consisting of raw fried asparagus, pistachio and herb salad. The hot dish consisted of wholefried steak, artichoke pudding, pickled mushrooms and cashew, everything was delicious and well presented. The food was served in several of the castle's various salons and we chose a good cabernet sauvignon to go with the food.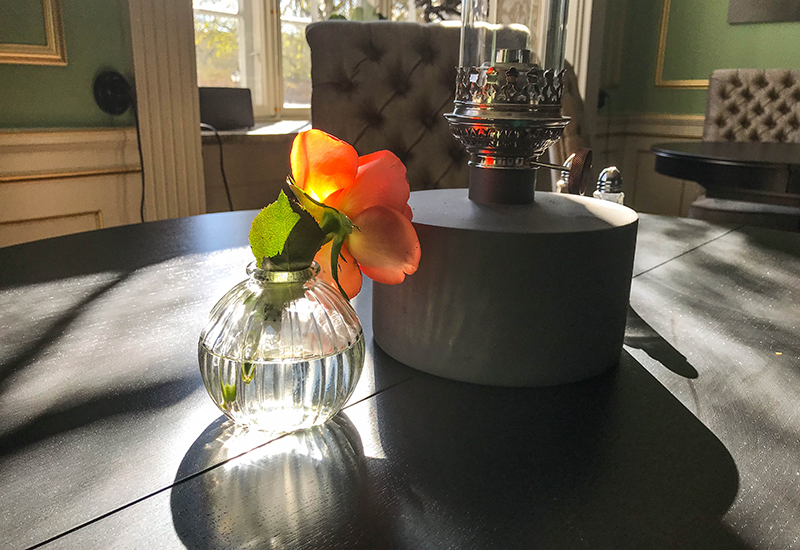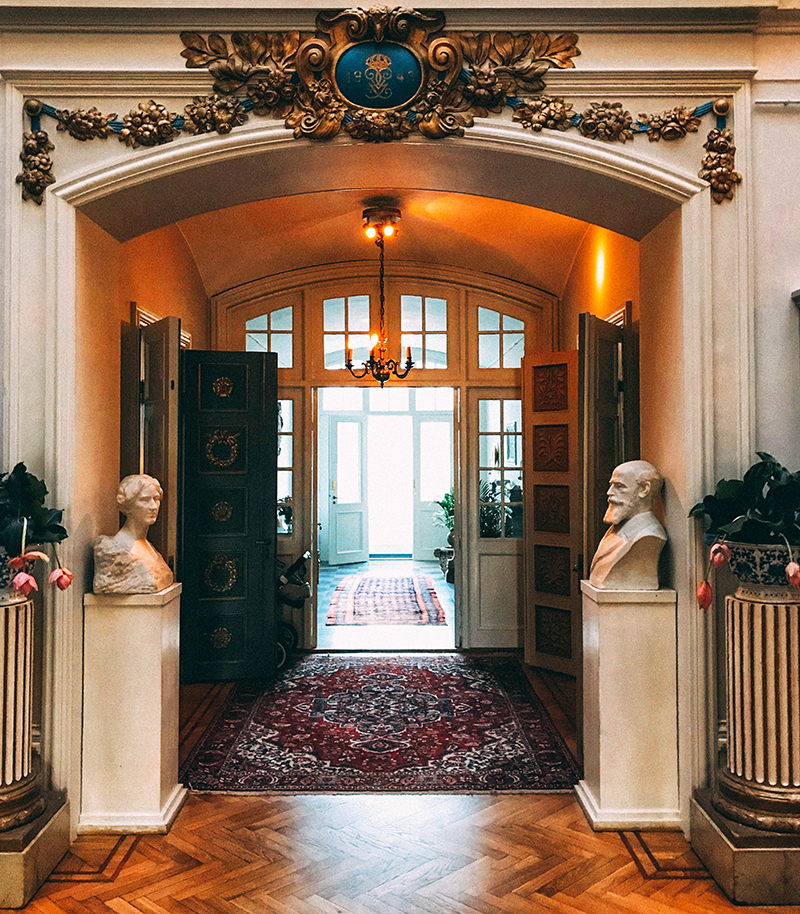 Beautiful surroundings
Näsby Slott is situated very beautifully by the water and has a castle park with many beautiful old trees. There is currently a construction of a number of residential buildings adjacent to the castle's land, which means that it looks a bit messier than normal. The trees are for example protected by boards and there are land works on both sides of the castle. During a weekend this does not bother us as guests, but it does of course mean that it is not as beautiful to walk around the castle as it usually is when construction is not going on.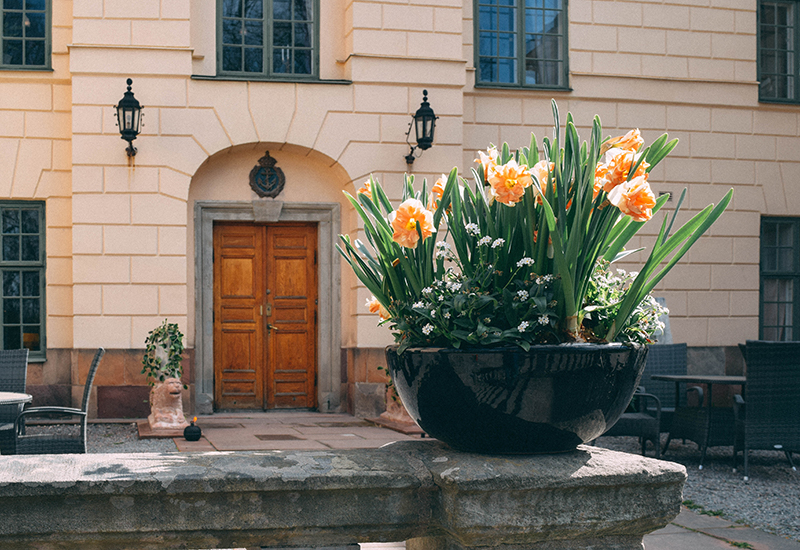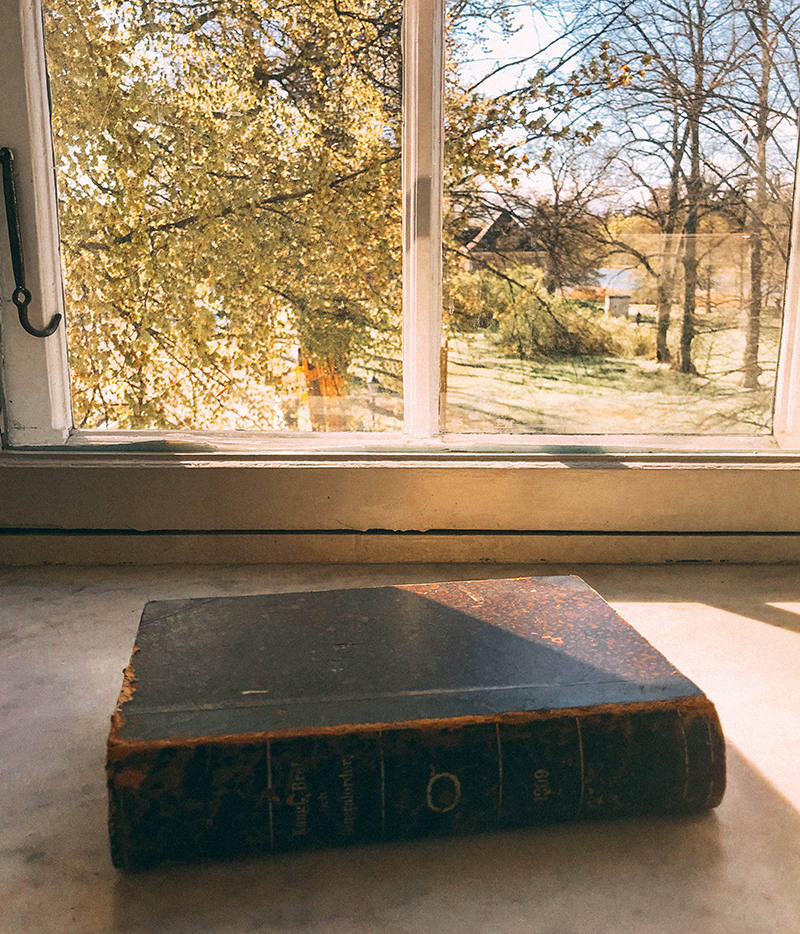 A new restaurant, Lilla Slottskrogen, opens up on May 8th, so there's a lot going on here and it will be an exciting new addition to the local restaurant scene in Täby.
We had a very nice mini holiday and if you want to read more about Näsby Castle and book a room then go here.
Here are a few photos from the park from last fall when the leaves had turned orange.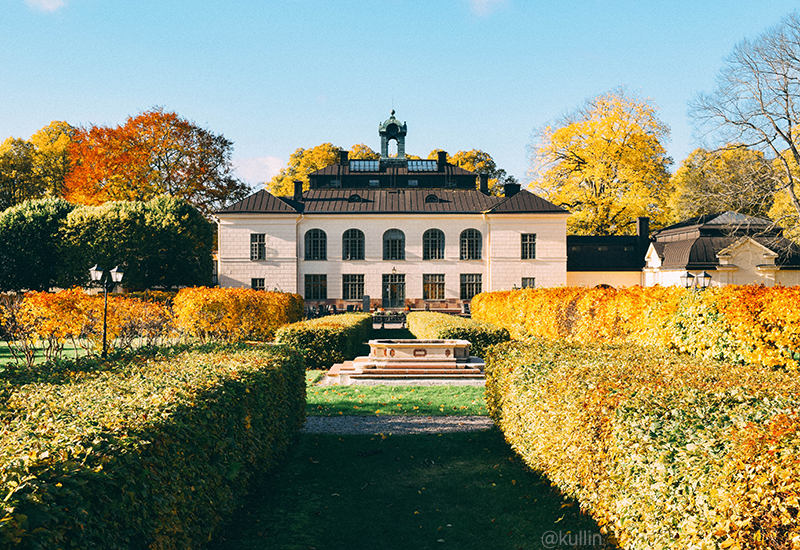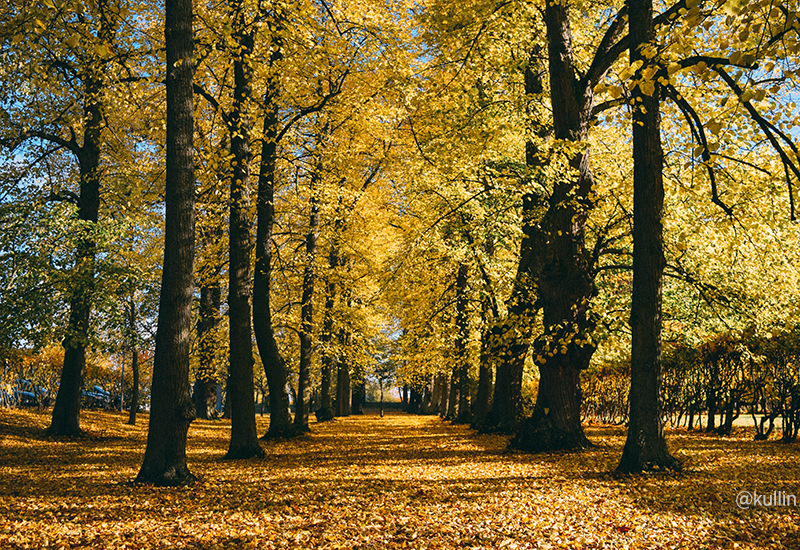 Pin it to Pinterest: