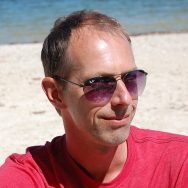 My name is Hans Kullin and this is my travel and photo blog. I work as a Social Media Manager and I love to travel and to take photos. So I try to combine these two interests on this blog, sharing photos and experiences from my trips to different places.
For the past two years I have been fortunate to travel to several amazing tourist destinations, for example Barcelona, Belfast, Florida and Singapore. On my blog I will give you hands-on tips, hotel and restaurant reviews and much more. Hopefully it will inspire you and help you plan your next dream holiday.
For more photos from my trips, you can check my Instagram account as @kullin.
You can find me on Twitter as @kullin where I have close to 10,000 followers.
I also have a Youtube channel that you can find here.
All photos on this site belong to Hans Kullin, you may not use them without my permission. You may contact me via email on hans(a)kullin.net.
I have two other blogs about social media and digital PR. They can be found here: Sociala Medier (in Swedish) and Media Culpa.