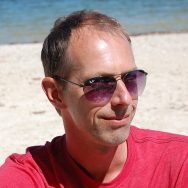 My name is Hans Kullin and this is my travel and photo blog. I love to travel and to take photos so I try to combine these two interests on this blog, sharing some images and experiences from my trips to different places.
All photos on this site belong to Hans Kullin, you may not use them without my permission. You may contact me via email on hans(a)kullin.net.
You can find me on Twitter as @kullin and on Instagram as @kullin.
I also have a Youtube channel that you can find here.
I have two other blogs about social media and digital PR. They can be found here: Sociala Medier (in Swedish) and Media Culpa.